The seemingly caring question
At first glance, the question sounds emphatic. However, why all the warning signals should go off on this issue.
Attention
An acquaintance wrote on LinkedIn last week on the occasion of the CEO of Messe München's last day on the job:
"As an entrepreneur and the daughter of a lawyer who worked 60 years until his 91st birthday, it always strikes me as odd when people around me feel like they (have to) retire in mid-life."
The first commenter asked the question, "How much longer are you planning?" She thus made it clear that she obviously did not understand the message of the post she was commenting on.
The art market starts at 89
The Whitney Museum of American Art dedicated a special exhibition to the Cuban-American artist Carmen Herrera in 2016, and her exciting abstract works, which seem incredibly fresh, are now also being acquired by museums such as the Tate Modern in London.
Carmen Herrera was born in Havana, Cuba in 1915, studied art and architecture in Havana and Paris, but did not sell her first painting until she was 89. Even at 107, she worked in her studio every day and said, "I believe that I will always be in awe of the straight line, its beauty is what keeps me painting."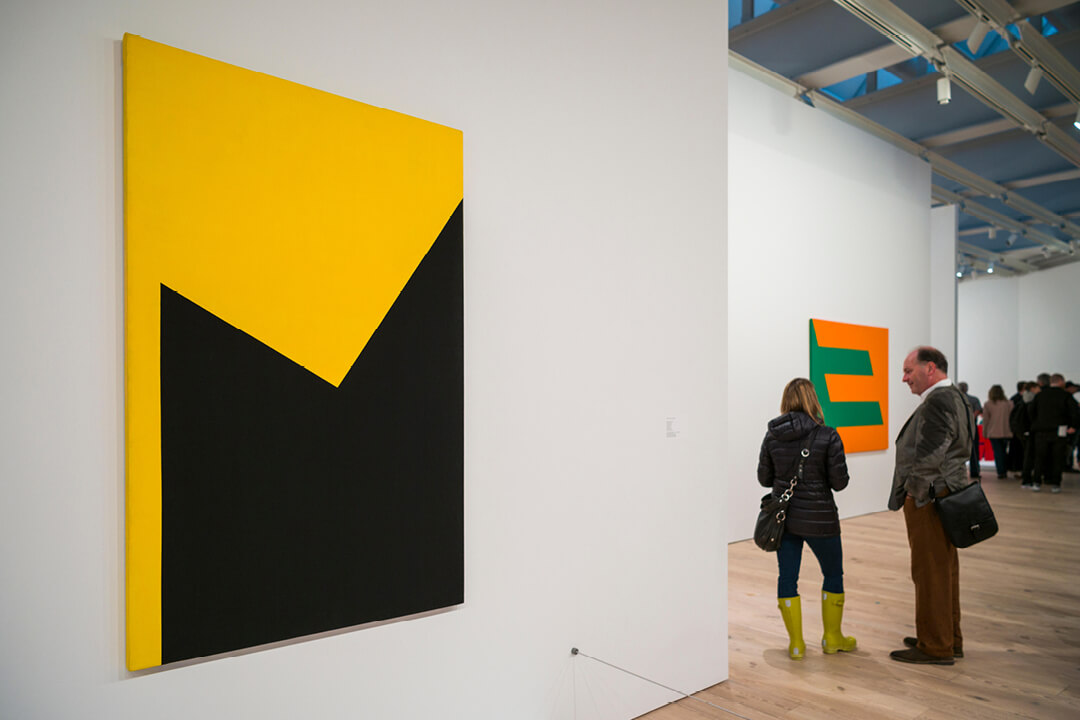 There are a number of artists who have gained recognition only at a very advanced age. How often do you think they heard the phrase "How long are you going to keep doing that?" as basements and attics filled with seemingly unsaleable works that are now worth a fortune.
No Man's Land
is the name of the political blog of Vivienne Westwood, whose fashion stores for men and women in London are a treasure trove of unusual cuts, high-quality fabrics and creative details every time you visit. And has been for decades.
The traffic light turns red
You should be particularly careful if your boss asks you this question and justifies it by saying that your work is so important to the company that succession planning needs to be addressed early on.
If your business card says CEO of a publicly traded company, the statement is true and indeed important in terms of risk provisioning for the company and its share price performance.
For everyone else, behind the caring-sounding question is the hint: It's time for you to go. At the same time, every company is confronted unprepared every day with layoffs, illness or worse.
Giuseppe Crippa had the same experience. He was scheduled to retire at age 60 after 35 years of service with semiconductor manufacturer STMicroelectronis. He took the severance pay, worked at home at the kitchen table on a test card for chip production, founded his own company, supplied his former employer from then on and built up a fortune for himself and his family.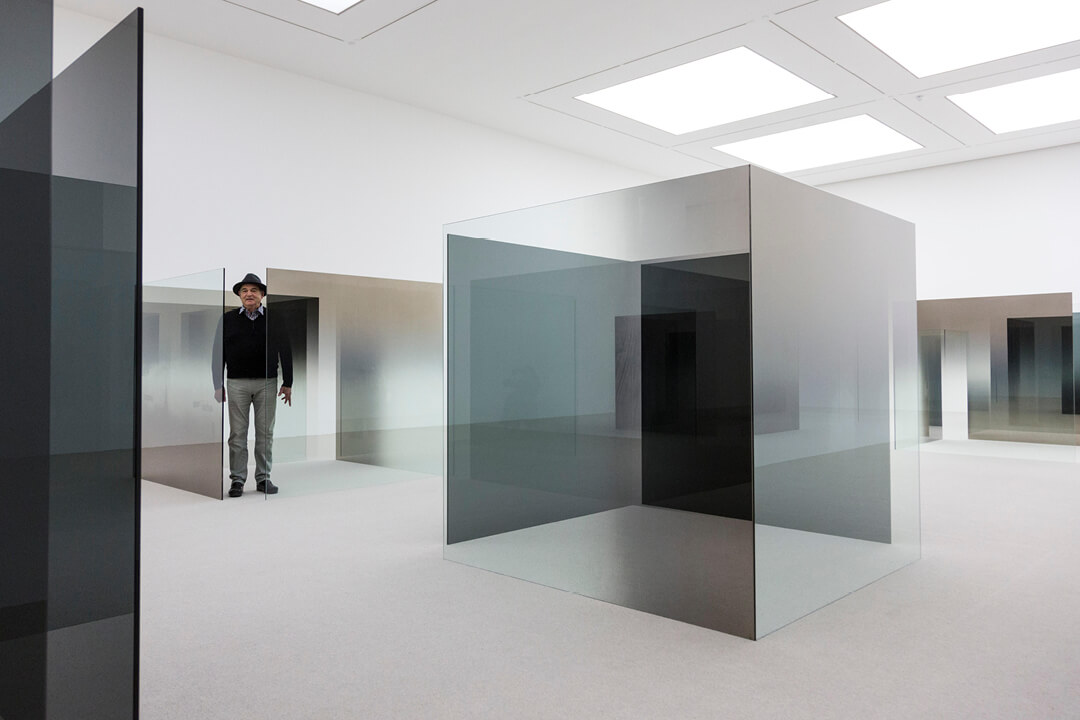 You can get an impression of artist Larry Bell and his work, currently on view at Hauser & Wirth in London, in this video.
His work is also on view at Dia Beacon, 3 Beeckman Street Beacon, New York through March 2022. For GloriousMe, the Dia Beacon is one of the greatest places to see large-scale art. Just riding the Metro-North Railroad from Grand Central Terminal is a beautiful experience.
Larry Bell (born 1939) says "I like to do what I do, and I try and get it better than the way I did it before. Each piece leads to a new life and a new way of thinking".
Why shouldn't that be true for almost any activity?
"The more freely you breathe, the more you live".
(Theodor Fontane)
Freedom is a high good. Everyone should work as long or as short as he or she wants or is able. The reading of Hanna Arendt "Vita activa" is quite recommendable in this context.
There are many people who enjoy their work very much and derive recognition, pleasure and incentive from it. This is exactly why they are often envied by those who think they have to ask them how long they want to keep doing this.
Just as the question of family planning has long been off-limits, the question of the end of working hours should also be taboo.
Anyone who is good at their job will know on their own when it's time to leave. And you can enjoy that, too.
Serena Williams certainly had her sights set high for her 21st tournament at Wimbledon. She lost after the first match against the French Wimbledon debutant and number 115 in the world ranking Harmony Tan and was eliminated from the tournament.
Serena Williams announced after the defeat on @serenawilliams: "That was insane and intense. Not the result I came for, but my goodness I enjoyed that. I hope you did as well. Onward and up."
Crossed the red line
It becomes presumptuous when cultural figures think they have to call on Ukraine to stop defending itself against the aggressor Russia and advise the country, which is as battered as it is brave, to start negotiations and surrender.
Would they ask for an end to the defense against Russia in the same way if not Kyviv but their beloved Berlin, Paris or Rome were under artillery fire?
Better leave this question unasked.
Cover photo © GloriousMe | Carmen Herrera exhibition at the Whitney Museum New York City © Alamy Stock photo | Larry Bell with his artwork 6×6 an improvisation (1089-2014) in London © Alamy Stock photo