The reward in the bathroom cabinet
It's worth adding a little feel-good routine to the pandemic routines we've all become accustomed to. It helps the winter skin, but also the mind: Sunshine in a bottle.
Right now
Body and mind deserve that we treat them well. Especially now. Because even the biggest optimists can use a little encouragement right now.
Body and mind are inseparable. Therefore, a good body oil and a few minutes in the bathroom is all you need for this.
Since professional massages are not possible at the moment and wellness oases are closed, it helps to remember the happy moments of the last massage. Were not already the selection of the oil and the first strokes over the body soothing?
In Ayurveda, whose ultimate goal is prevention and the unity of a healthy body and a happy mind, self-massage with oil in the morning and/or evening is one of the most important and simple daily routines that anyone can easily implement.
Team Early-Bird?
You've turned on the computer at the crack of dawn to do your gym session, you've shoveled snow or rolled out the yoga mat to greet the sun not yet in the sky.
But maybe you just got up quickly, with the to-do list in your head, and wanted to rush to the shower as soon as possible to tackle the most important issues right after.
Stop
Take a stop in your usual rhythm for a few minutes. Because every task can be done much faster and easier with energy and an awake, happy mind.
Follow up the morning's sporty deeds with another good deed for your skin and soul, or at least take some time for yourself now and treat yourself to a self-massage.
If you're in a hurry and don't need to slip into your best clothes after your shower, apply the body oil after your shower and let it soak in for a bit while you get "screen ready" or "ready to go".
Alternatively, you can apply the body oil before you shower. Ideally, then deal with other issues for about 10-15 minutes and then take a warm shower or bath (as my English ex-colleague does every day, claiming it's a typical British habit).
Circles and straight lines
It couldn't be simpler: you don't need professional massage training to do this. You simply swipe the oil with your hand along the muscles and let your hand circle over the joints.
For body parts that you train intensively, such as arms and legs, the movements can be more powerful, more sensitive body parts such as the face and décolleté, if you like, with a few drops also the scalp, massage accordingly gently.
Sunshine in a bottle
The scent of oranges and lemons is perceived as mood-lifting. Therefore, when you use Influence body oil, a subtle but refreshing scent of orange, lime, lemongrass, thyme and cypress essential oils will do you good as soon as you open it.
Massage the muscles of your arms and legs with Influence to stimulate circulation and vitalize your body.
Especially in the winter months, when the skin of the body has no opportunity to enjoy the sun, the oil feels like a little sunbath for the body and head. Completely without UV rays, but with additional moisture for the skin.
The ideal start to the rest of the day.
You will enjoy this benefit for body and soul and after this experience you will already look forward to the moment when your bathroom will next become a small oasis of aromatherapy.
Have enough
Darkness falls very early in winter. One or two people still run up to top form on the peleton now. Most have just had enough of a busy day and are looking forward to a warm shower or bath.
Team before / Team after
Again, there is the alternative: oiling before or after the shower or bath. Try it out, which suits you better. There are also two factions in Team GloriousMe.
In Ayurveda, self-massage is recommended before the bath or shower. This is associated with the effect of the oil on the joints and a certain detox effect.
However, we also find the effect of applying the oil after the bath or shower very pleasant. In the evening at home, you can slip on your favorite clothes for a cozy evening, and even if there was a tiny residue of oil, it can be easily removed during washing.
For the evening we recommend applying the body oil Indulge , which contains the essences of lavender, rosemary and chamomile. All three promote relaxation and balance.
The oil will make your skin silky soft and pleasantly smooth, and the scent will make you relax more easily, so you can enjoy the rest of the evening with a little more peace and balance.
Whatever you have planned for the evening, a good book, a long phone call, perhaps an opera via video on demand or a leisurely dinner at home. It's hard to enjoy anything without rest.
Shortcut
Even if you just want to get to sleep, Indulge's lavender oil will be a good companion to a soothing sleep. If you want it to go really fast, just massage the soles of your feet with the soothing oil. Two minutes should not be too much for a soothing sleep for several hours.
Self-love
The millennia-old teachings of Ayurveda consider self-love to be a very important prerequisite for health and the associated power and energy of a positive aura that benefits everyone else, family, friends, colleagues, neighbors.
Whoever may well need special support from you in this time of pandemic.
Loving yourself, appreciating your own body and doing something good for it is therefore the opposite of selfishness. Therefore, pamper yourself with a massage.
Try, give away, pamper
Usually you start with the small bottle size, which is also wonderful to give as a gift. You certainly know a friend who you think could use some extra feel-good time.
Once you get to know and appreciate the aromatherapeutic body oils Influence or Indulge, the next order you prefer to the spa bottle, which lasts many months in the private household. The body oils can also be used as a bath additive or applied before going to the sauna.
With a good massage, you get to choose a favorite oil at the beginning, and even the first touch and the subtle scent of the oil make you happy. Use this effect at home.
Both body oils, Influence and Indulge, which combine high-tech with Far Eastern philosophy, so that you yourself do not have to mix different oil components first, which hardly anyone has the time and leisure to do, are available in the GloriousMe Shop.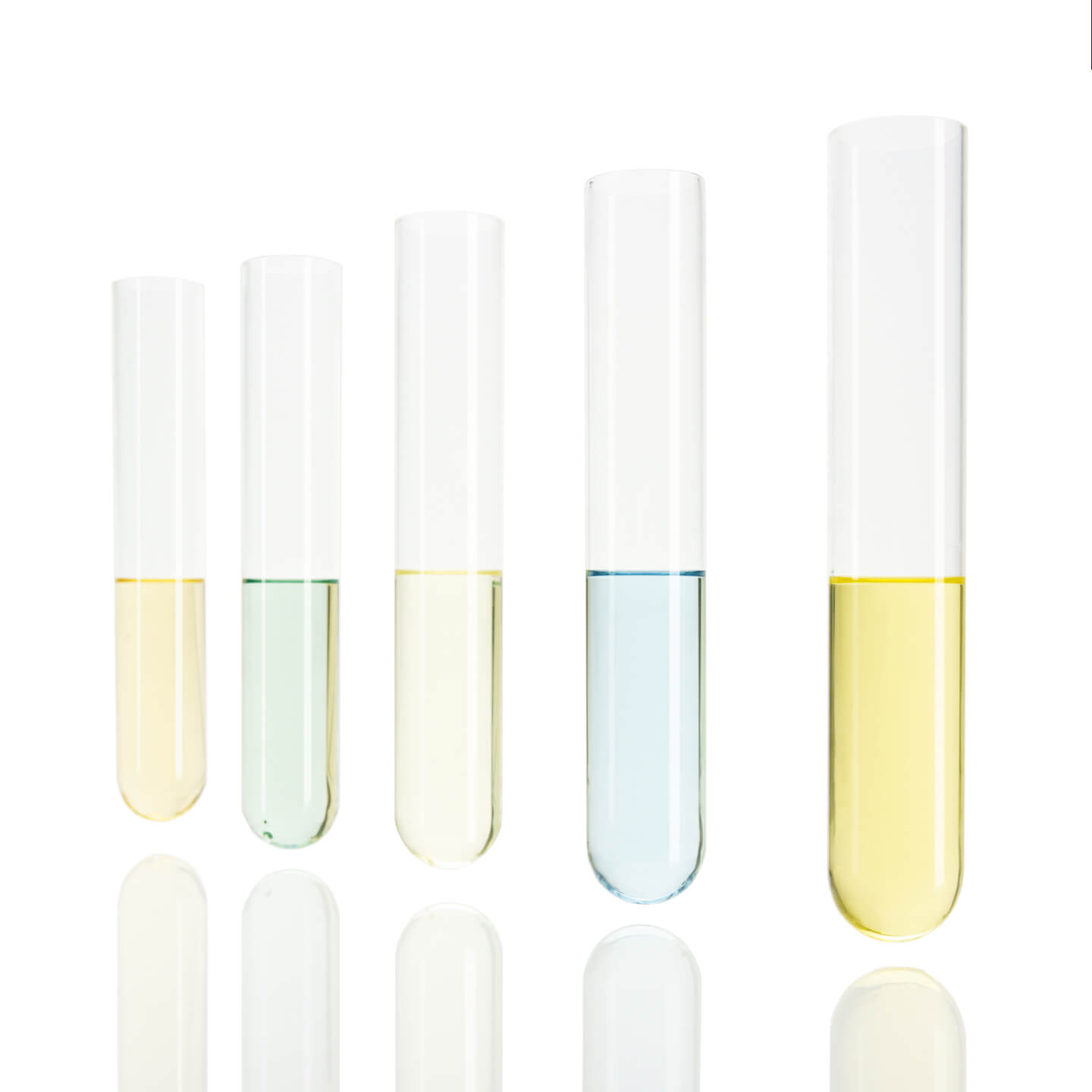 For all rationalists
Not everyone is open to Asian wisdom and Ayurveda. Sometimes the head-strong rationalist is a bit reluctant to acknowledge the connections and to get involved with something that is perceived as too esoteric and possibly not rationally justifiable.
Perhaps we will reach your heart, if not your head, with an example everyone knows: a warm chicken broth we were given as a child when a cold was coming on. Most shake their heads at this point and a reminiscent smile flits across their face.
Again, there is no scientifically accepted study for the feel-good effect of warm chicken soup, only a small study from Chicago, but due to the small number of cases, it does not meet the requirements for an evidence-based study size.
It concludes that the very fact that someone cared and took the trouble to make chicken broth for us has positive effects.
So currently we leave study sizes and efficacy to pharmacologists and testing bodies for vaccines, there they are eminent and imminent and let's believe in the oil massage that it is worth doing something good for your own body. Better yet, try it out.
#Advertisement #BecauseWeLoveIt
Photography: Achim Reissner © Siever_S GmbH Frankfurt am Main