How seconds become years
Taking the time to say thank you is the most beautiful way to nurture a relationship that means a lot to both parties and often lasts many years
Is it really that hard?
When the corona pandemic was still young and completely unpredictable, thanks seemed to be experiencing a renaissance. Music and clapping were played for doctors and nurses on balconies in many countries.
Corona is still not predictable. However, the cameras are focused on other hot spots. The word thank you has evaporated.
In the big
Ukraine is fighting for freedom, democracy and self-determination, the most important values of Europe. She doesn't let on that hardly anyone in the West was interested in the protests on the Maidan, cities like Odessa that are steeped in history, and the war that has been raging in eastern Ukraine since 2014 until February 24, 2022.
Ukraine's desire to be part of the European community of values and the EU is unwavering and reminiscent of the rule attributed to the ruling part of the English royal family "Never apologize. Never complain."
It is understandable that at some point there is an end to composure and no time was found to receive the German president when at the same time one has to take care of the survival of one's own people and country.
Thank you seems too small a word in this case for the patience shown to the naiveté of many Western states and the daily effort to stop Russian terror. We thank you anyway, because silence weighs heavily in this case.
As in small
Travel broadens the horizon. One observes the unfamiliar surroundings more attentively and notices how narrow the horizon of many fellow travelers seems to be in the meantime: focused exclusively on one's own person.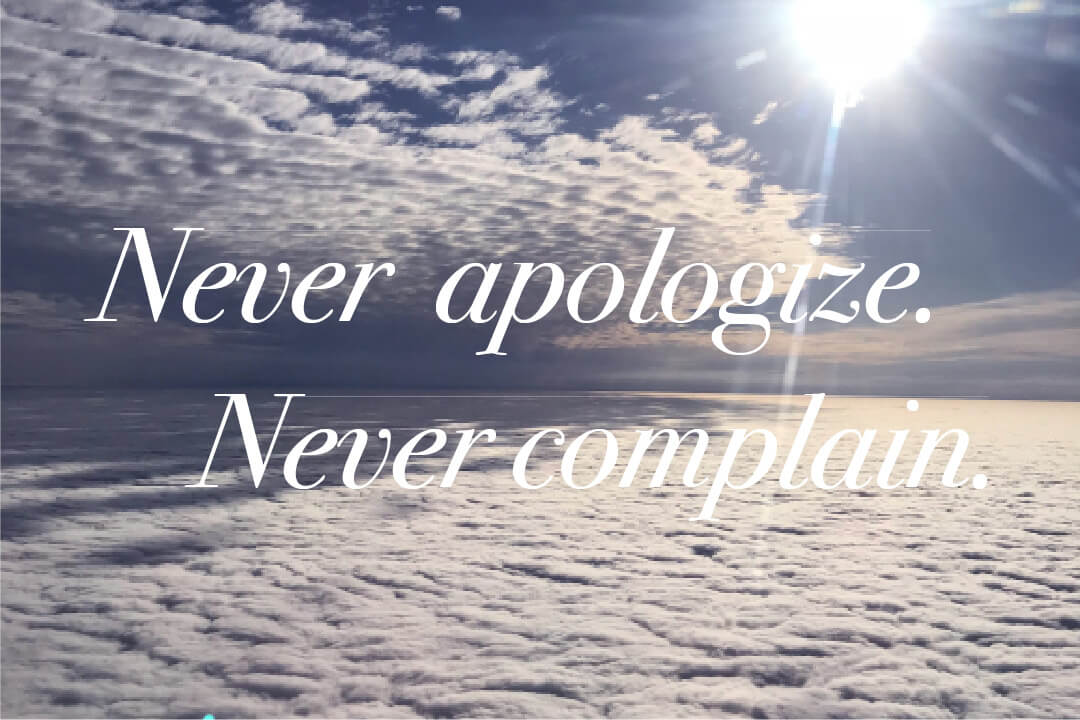 The employee at the Eurowings check-in has exactly 10 unoccupied check-in desks to her right and left at Düsseldorf airport in the early morning. Instead, about 300 nervous passengers, who were all at the airport on time, wait in a long line in front of her. Many look at them for hours with panic-filled eyes and listen to all the check-in procedures live.
She does a fantastic job, remains courteous and service oriented. No one but us thanked her for catching his or her flight just in the nick of time.
Patiently and prayerfully, since 2011.
Even the security staff, who deserve a prize for having to make the same announcements every minute of every day since 2011: "Empty the contents of your pockets, put your laptop in a separate box ….", don't think it's necessary to look up, look them in the face and possibly thank them.
Hectic rummaging, throwing, rushing – just quickly through. In doing so, it would have taken no more than a smile or a nice phrase to thank them for trying their best to make the subsequent flight as safe as possible.
A hurricane is powerless
In the excellent restaurant in Venice, the illustrious guests rush through the front door, completely incensed that nature has provided a storm and they cannot take their booked table in the outdoor area.
No one closes the door behind them although the wind shoots through the wonderful restaurant with hurricane force.
Blessed is he who has manners and a smile.
For us, who had also booked a table outside overlooking the canal and had to take refuge inside, the meal will remain unforgettable.
Although the hustle and bustle and stress at lunchtime was great, but all the waiters and the owner finely differentiated and very well noticed who made their life more difficult in this situation and who exuded patience and empathy.
The reward was the best table inside the restaurant and a fantastic meal with an excellent wine recommendation. And on a subsequent e-mail with a thank you from our side, we received a warm, nice reply.
This suggests to us that our thanks for the extraordinary Venetian hospitality has rarity value.
Process completed. Camera off. Further, because the world revolves only around me, seems to be the normal case.
Champagne for the chef
Online comments on restaurants are a dime a dozen. A personal thank you to the kitchen brigade, on the other hand, is rare. We can only recommend, if you were thrilled, to also send a thank you to the kitchen.
We have yet to meet the chef who doesn't like champagne. Even well-worded praise to the kitchen brigade shows appreciation and sparkles deliciously.
Networking or Kindness ?
Karen Wickre, whose excellent book "Taking the Work Out of Networking. An Introvert's Guide to Making Connections that Count" we reviewed here some time ago, responds to every request for assistance or tries to recommend a specialist.
However, if she does not receive a thank you or feedback for this, it was the first and last time. Contact deleted.
Gary Veynerchuk, who was born in Belarus and emigrated to the U.S. with his parents, started a video wine blog for his father's wine store in New Jersey and has since built a large social media company, Vaynermedia. He agrees: Kindness always wins.
Those who have not understood this will run after the chimera of networking in vain and will only become entangled in it.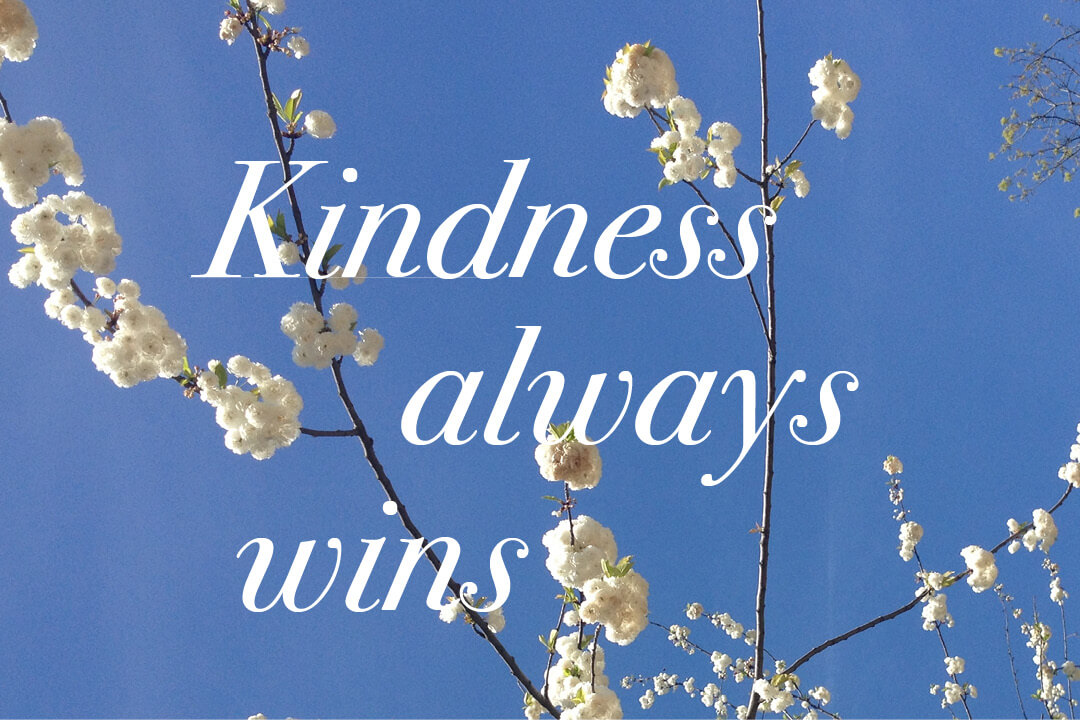 The GloriousMe resolutions for May 1
Why make resolutions only at the end of the year. The beginning of May is an excellent time to make resolutions and start implementing them in the optimistic month of spring.
The GloriousMe resolution: more time for everyone to say the word thank you. In most cases, a short e-mail that takes only a few seconds is enough.
Unless it starts with "Dear friends, I thank you very much for all the good wishes you sent me on the occasion of …". Even the hidden mass distributor no longer helps. Opportunity lost.
No more time for those who do not know the word thank you. Saying no is good for your soul and your career.
This also allows us to invest more time in a stylish thank you.
Thanks a lot
The GloriousMe team would like to say thank you to you dear readers. Many have been with us since the inception of GloriousMe. Your loyalty, enthusiasm and feedback on our articles is a wonderful thank you for us. MANY THANKS.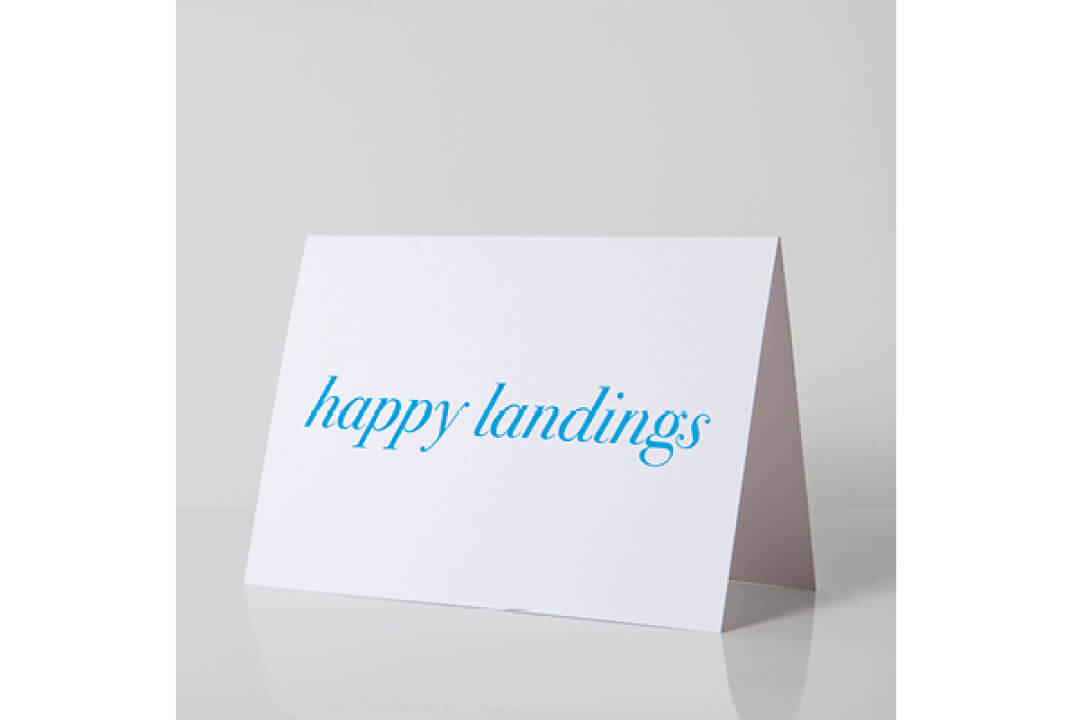 For everyone who sends us feedback on GloriousMe this May, we're thanking you with a set of"happy landings" cards.
The cards fit many occasion: someone starts a new job, moves into a new apartment, starts a new hobby or opens a new business. A gesture of attention that is beneficial. Style is never out of fashion.
The little goodness could do a lot
The Russian writer Olga Martynova quotes in her readable Interview with the Neue Züricher Zeitung on the question of who in Russia could turn against Putin, the Russian writer Vasily Grossmann with "the small goodness, which does not succeed in defeating evil, but which also cannot be handed over to oblivion and defeated by evil".
Photography © GloriousMe