All white, does not have to be
Nowhere in Europe is asparagus grown and eaten as much as in Germany. Especially the white asparagus still has many lovers. Maybe a lot of things have to change here, too, so that things stay the way they are.
"The Germans love their Spargel"
says the former supreme commander of the British Army, General Sir Nick Carter. At his lunch with the Financial Times at the Imperial War Museum in London, asparagus is served among decommissioned tanks and fighter planes.
Still a slate board "Fresh asparagus today" in front of the inn puts a smile on the face of many. The only decision that remains is whether to serve ham, schnitzel or vegan hollandaise sauce with it.
Per capita consumption in Germany had fallen to 1.4 kilograms per person in 2021, after years of stable higher levels, reports the Federal Ministry of Food and Agriculture.
Not thrilled
Asparagus farmers are not thrilled with the sales performance so far this season either: plenty of sunshine has allowed the asparagus to grow well.
But the war against Ukraine and the development of energy prices lead to higher costs for asparagus farmers and to increased consumer reluctance to buy this very special seasonal vegetable.
GloriousMe has another thesis on this:
The squaring of the asparagus
The established facts about asparagus:
Consumers' love of asparagus is clouded by fears that it may be too woody and bitter.

The asparagus fields need a rest after June 24.
Asparagus lovers are looking forward to the start of the season.
The price is highest at the start of the season.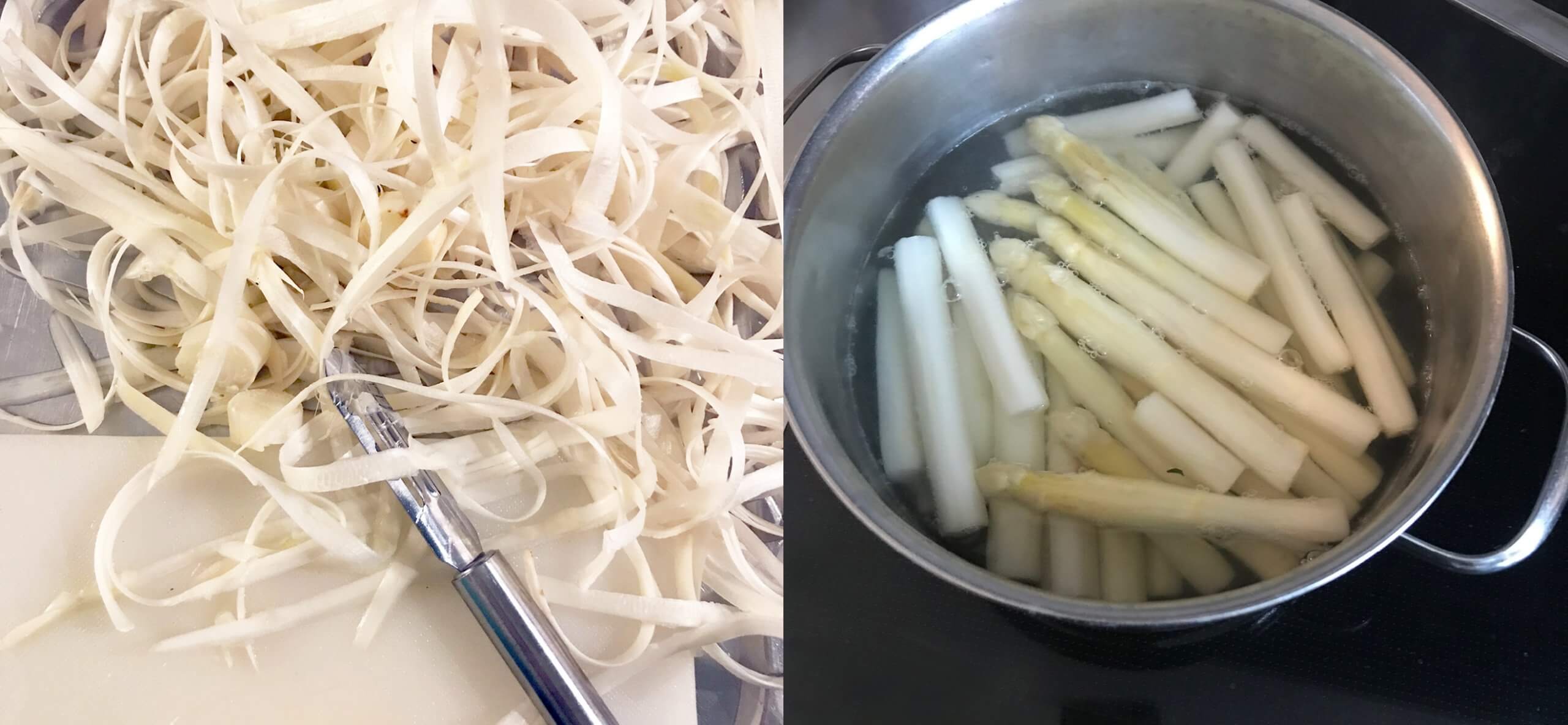 Consistently, what the market wants is bred and grown. The new cultivars are characterized by the following properties:
Straight, thick, white asparagus spears that are also easy to peel by machine.
With a slight sweetness so that no one has to fear more bitterness.
Very productive already at the beginning of the season, so that the price premium can be used optimally at the start of harvest.
We have scrolled for pages through the descriptions of the main asparagus cultivars in the professional field.
We did not find the word taste in any description.
From a vegetable with a strong character to a bland non-distracting accessory
Taste is subjective. But the assumption is that old asparagus varieties such as the Ruhm von Braunschweig or the Schwetzingen Meisterschuss had more character to offer than Gijnlim, a particularly high-yielding and widespread newly bred asparagus variety.
Another reason for the decline in asparagus sales could therefore be that asparagus is increasingly losing what made it so characteristically distinguished.
Perhaps asparagus is going the way of the apple: we can all tell Boskop from Braeburn and Berlepsch from Granny Smith and Pink Lady. Old varieties are rediscovered, interesting new varieties are bred. The buyer knows the varieties and their differences and has a choice.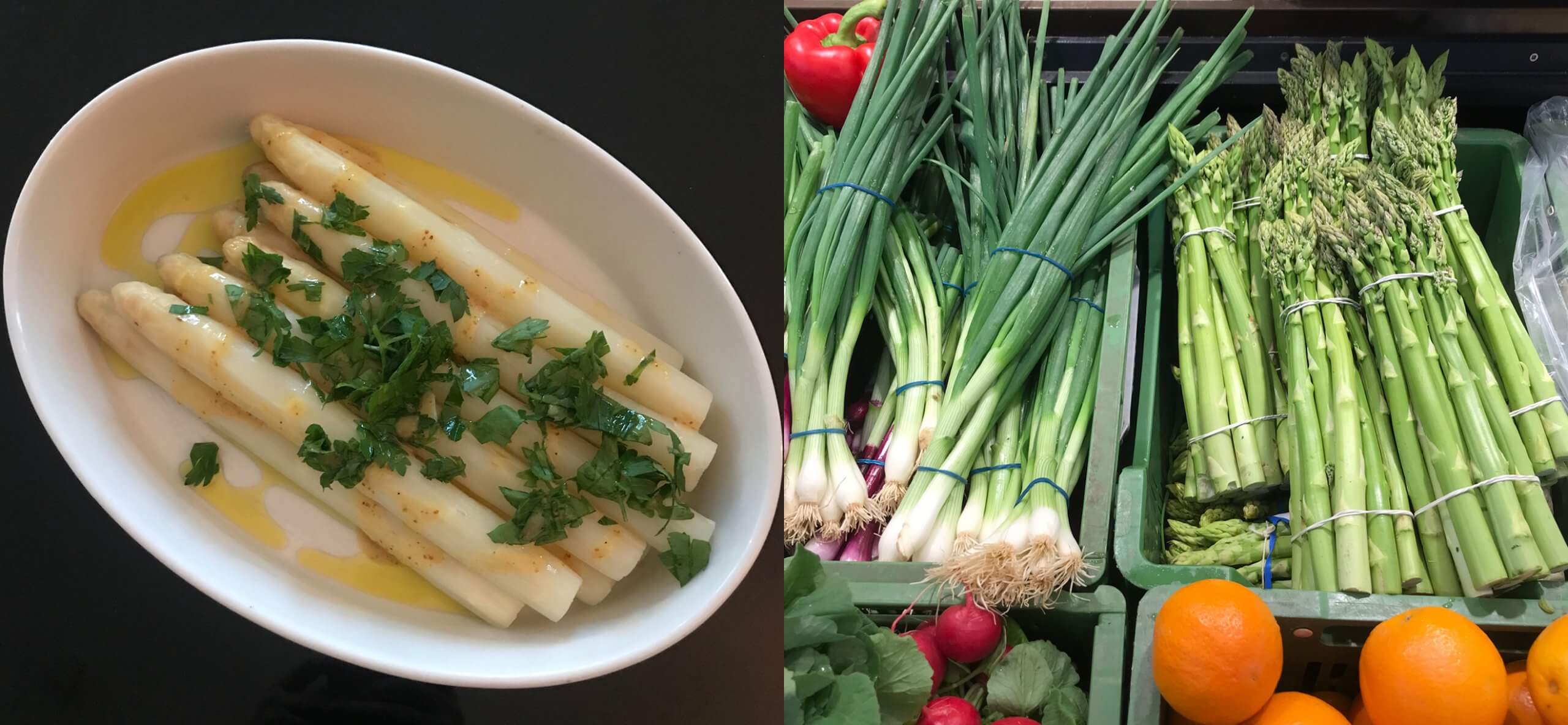 In the case of asparagus, we are already happy to discover a regional designation of origin on the box and thus learn that the asparagus comes from Beelitz, Franconia or Schwetzingen. More information is luxury. Still.
Just in time for taste
In addition to the variety, freshness is important for the best possible asparagus enjoyment. The fresher the better. With each day of storage, even in a moistened linen cloth in the refrigerator, the flavor of the asparagus dissipates.
Having a good asparagus farmer or a dedicated greengrocer nearby is a great advantage. In this way, it is also possible to get interesting varieties of asparagus, for example, asparagus that is not only white or green but whose color tends to ocher or has purple components.
The closer the growing area is to France or Italy, the greater the chance of getting more interesting asparagus varieties on your plate.
Wild asparagus, with interesting spicy flavor, but usually also cultivated, usually comes from France. The most famous variety of which is called Prussian asparagus.
Vive l'Europe
We are grateful that in these times, when Ukraine is fighting for its land and its place in Europe, we can even think about asparagus varieties.
The asparagus we get from the asparagus dealers we trust, we increasingly enjoy with more spicy garnishes to compensate for the lack of flavor and more often in green, ocher and purple.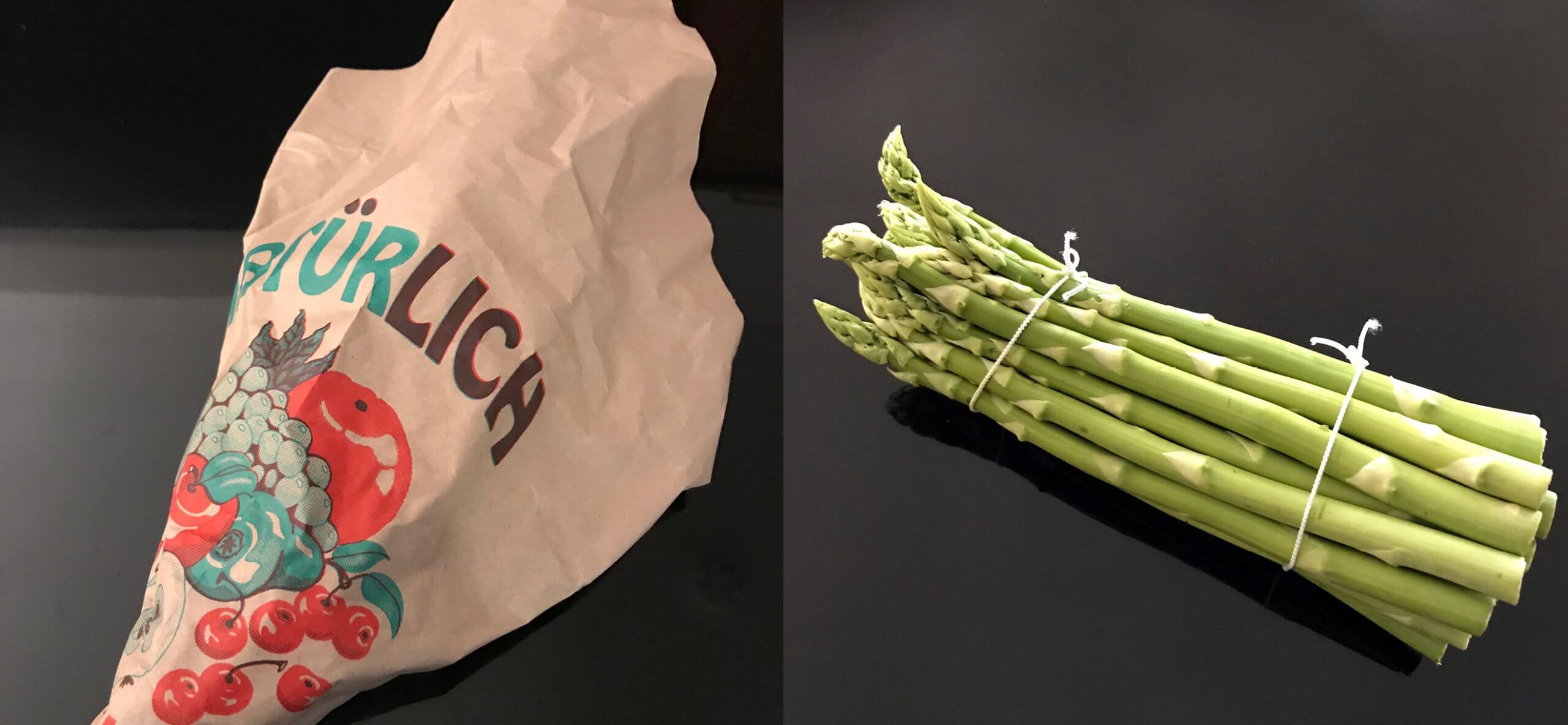 Green asparagus with cannellini beans, turmeric, cumin and mint
A tangy, yellow-green color combination that has a soupy character with a little more liquid added and makes an excellent base for fried fish, shrimp or meatballs with less liquid.
If there is any left over from the previous day's homemade mashed potatoes , it finds a perfect use here.
Ingredients
About 600 grams of green asparagus
Mashed potatoes from the previous day (optional)
2 cans of cannellini beans a 400 grams
0.5 liter vegetable broth
400 ml coconut milk
Flat leaf parsley
Fresh mint
Spring onions
Garlic
1 tablespoon turmeric
1 tablespoon cumin
Maldon salt
Pepper
Preparation
Prepare spring onions and garlic into small pieces. Chop flat leaf parsley and mint. Cut off the hard ends of the green asparagus and cut the middle part of the asparagus into pieces about 1 cm long. The parts of the tips can stay a little longer. Keep ends and tips separate.
Sauté the scallions in a mixture of butter and oil at medium temperature, add the garlic and after a few minutes season with cumin and turmeric.
After a few more minutes, add the drained cannellini beans, vegetable broth and coconut milk. If there are any mashed potatoes left, mix them in as well.
Use more or less vegetable broth depending on desired consistency. Season with Maldon salt and pepper and bring to the boil and simmer briefly.
First add the middle asparagus pieces and after 2-3 minutes add the asparagus tips as well and let them steep together for about 5-7 minutes.
Just before serving, mix in the juice of half a natural lemon and the parsley and fresh mint.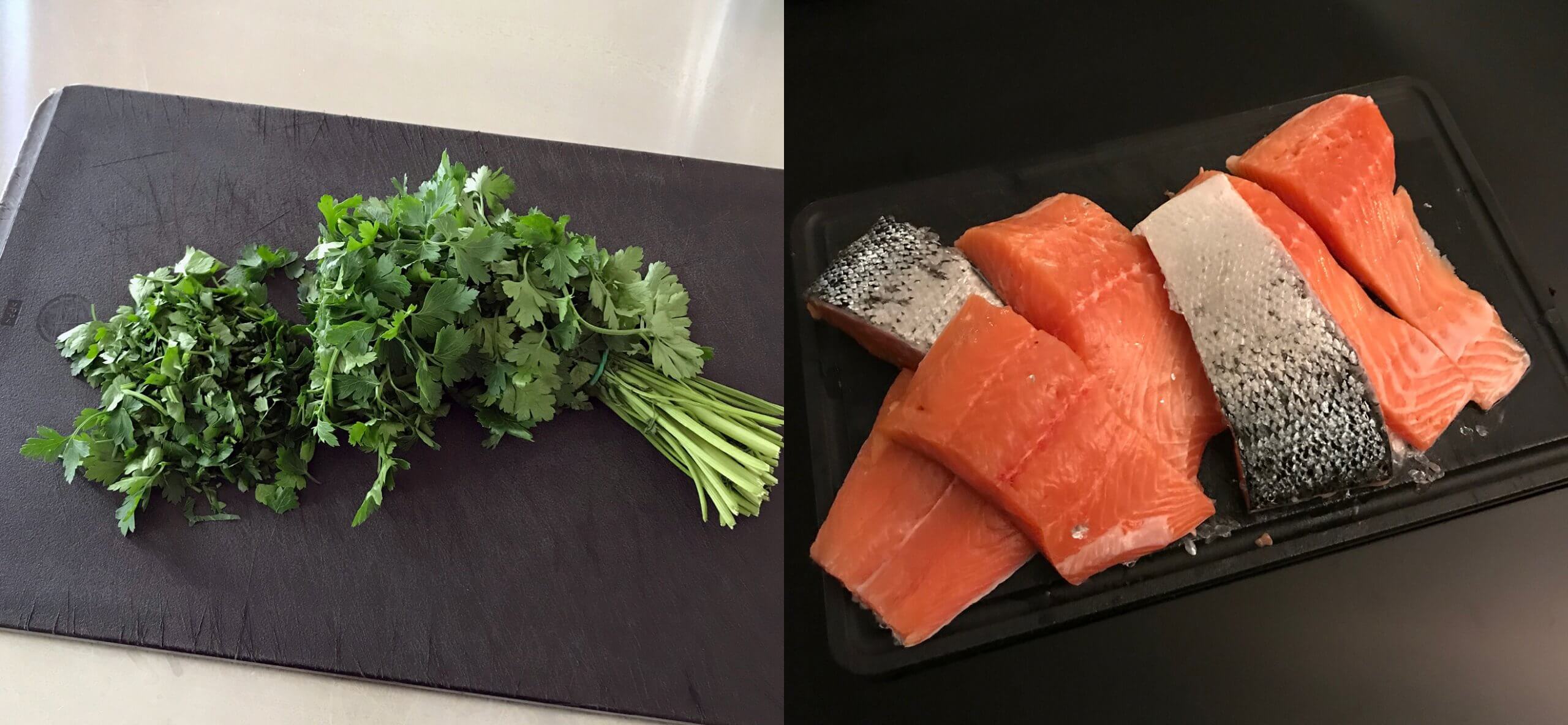 Wild asparagus with fried fish
The asparagus recipe for quick cooking. Wild asparagus does not need to be peeled and can be sautéed in a mixture of olive oil and butter in just a few minutes.
Because of the very short cooking time, you can fry a piece of fish of your choice (tuna, cod or salmon) in the pan next to it and arrange it on the wild asparagus. Accompanied by a piece of fresh baguette and a glass of white wine. The perfect end to a long day.
Attention asparagus wine
As soon as the asparagus appears in the supermarket, "asparagus wine" is placed next to it.
This is not always a serious wine recommendation that a sommelier would have made; it is often a marketing campaign for wines that would otherwise have a hard time being taken seriously.
The choice of the right wine to go with the asparagus is easy: the wine should be white and not too acidic, provided that the asparagus still brings the formerly characteristic taste and even acidity.
If that's the case, when it comes to asparagus, we often leave our favorite varietal Riesling in the cellar and opt for a lower-acid and somewhat spicier Scheurebe.
If you like Silvaner or Pinot Gris, you are just as right in the combination with most asparagus dishes.
A cool beer also goes well with asparagus dishes with spicy meats such as bratwurst or other expressive components.
White asparagus from the pan with mascarpone cheese
Thanks to a recommendation, we became aware of a winery in Graubünden that grows a very appreciated asparagus.
The asparagus is also kept under black film, but here the earthen walls are omitted, so that the asparagus receives more sun and thus color components.
The asparagus is only sold on site, at Reichenau Castle and in nearby stores, so unfortunately we were not able to test it.
However, we tried the recipe recommended by Gian-Battista von Tscharner, owner of the winery and asparagus farm, because it seemed very attractive with its few ingredients.
His recommendation of preparation is quick and tastes delicious, but the asparagus, even when very fresh, requires a longer cooking time than indicated in the original recipe. Here is the GloriousMe version:
Ingredients for 2 people as a side dish
8 spears white asparagus, peeled and washed, medium thickness
2 tablespoons butter
100 gram mascarpone
Maldon salt, pepper
4 stalks green onions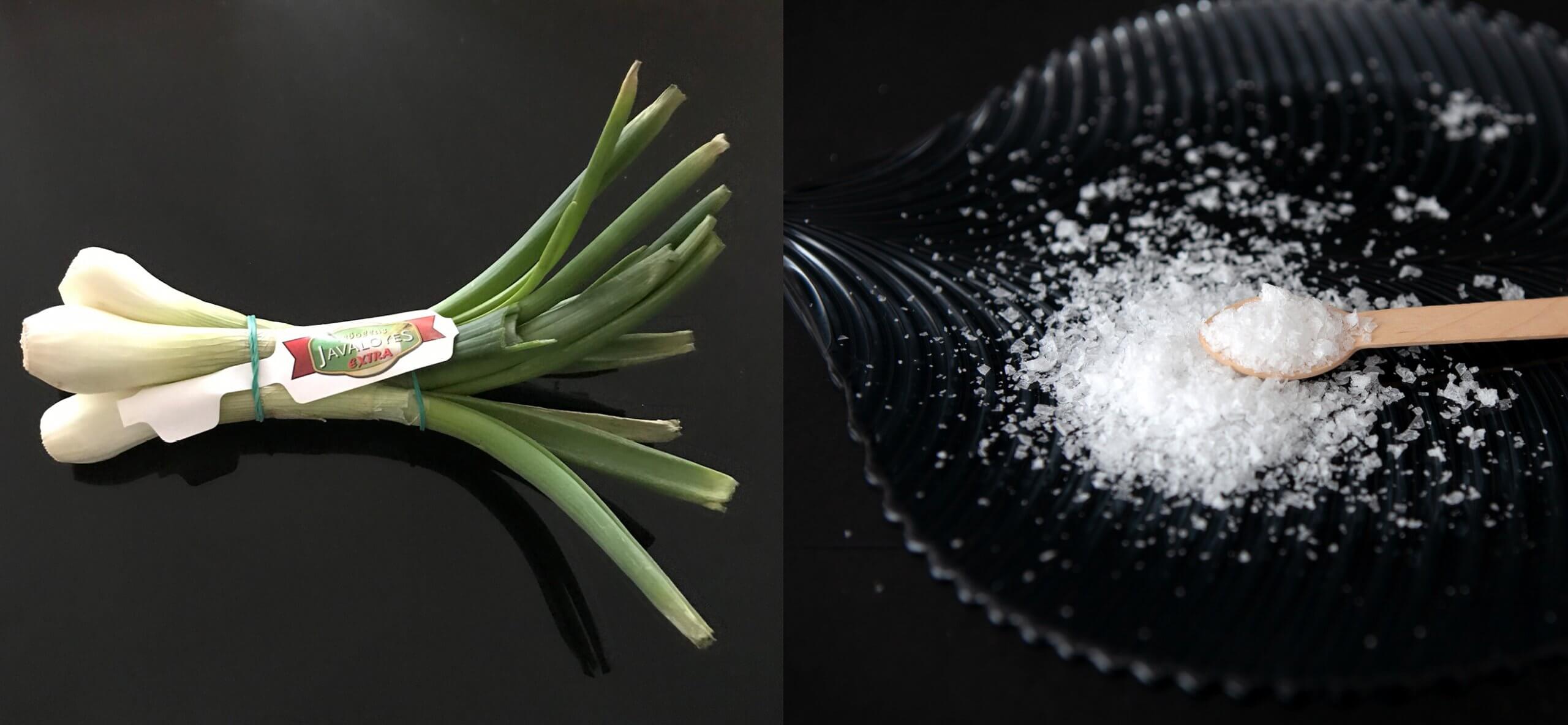 Cut the asparagus spears into 3-4 cm long pieces. cut. Heat butter in a large frying pan and braise asparagus pieces in it over mild heat. It is best to cover the pan.
Depending on the diameter of the asparagus, it takes about 10 minutes. As soon as the asparagus first shows slight brownish traces, add the mascarpone and continue to stew for another 2-3 minutes. Season with Maldon salt and pepper.
Just before serving, fold in the scallions cut into small rings.
It goes well with a nice glass of white wine, boiled ham and a Franconian bread with caraway seeds.
If you want to see Gian-Battista enjoying himself in the kitchen, it's this way.
Asparagus in the home office
White asparagus has the great advantage that the peels and ends can be used to cook the asparagus broth, which makes for a quick soup at the home office the next day.
More color in life can also be practiced on the subject of asparagus. It may or may not always be white asparagus.
And if our preference is anything to go by, then future asparagus cultivars can happily show more character again, so that the old love becomes a new one.
Photographs © GloriousMe