With photographic art, a coffee table book or a visit to an exhibition
Most of us know very little about Ukraine and the massive changes that the people of this country have experienced in recent decades
If we are honest
then, before Ukraine was attacked by Russia and suddenly the images of war appeared on our screens, we had no image of Ukraine in our minds.
The names of the Orange Revolution, Yulia Timonchenko, the Maidan, the occupation of Crimea, and the Minsk Agreement appeared on the news pages, but our interest in recent years has been greater in developments in Syria and Lebanon.
Architecture fans traveled to the Baltic states and came back enthusiastic. Hardly anyone went to Kyviv or Odessa.
A picture of Europe's largest nuclear power plant, Zaporizhzhya, has just made it into the current news, and only after gas levy, electricity prices and the future 9-EUR ticket have been discussed.
Ukraine does not deserve this
It's time to fill the vacuum and get an impression of this country and its people that goes beyond the current images in the media.
We have a recommendation: an artist whose medium is photography and who has created in his photographic work a picture of everyday life, people and contrasts in Ukraine.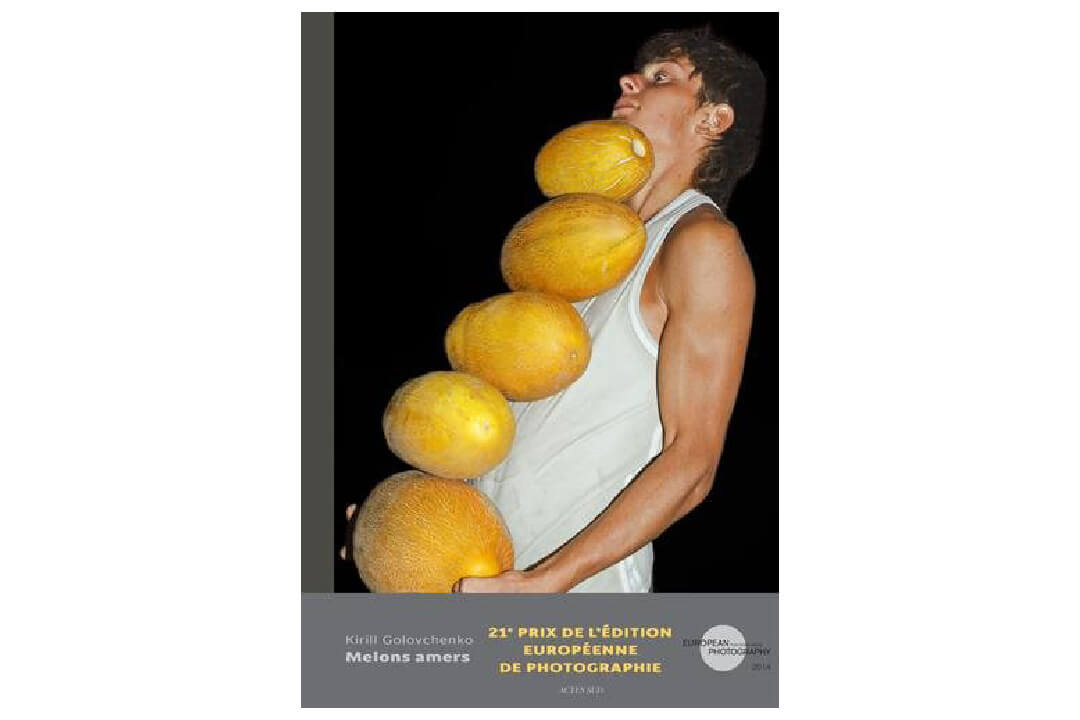 Publication BITTER HONEYDEW by Kirill Golovchenko

The photographer
Kirill Golovchenko was born in Odessa in 1974 and studied photography and design with Barbara Klemm and Kris Scholz in Darmstadt.
The multiple award-winning photographer lives in Mainz and has taken responsibility for 200 people in a refugee home since the beginning of the war and supports, also on a voluntary basis, numerous Ukrainians who have fled.
For decades he has traveled with his camera to his home country of Ukraine, portraying the country that has gone through and is currently going through tremendous changes.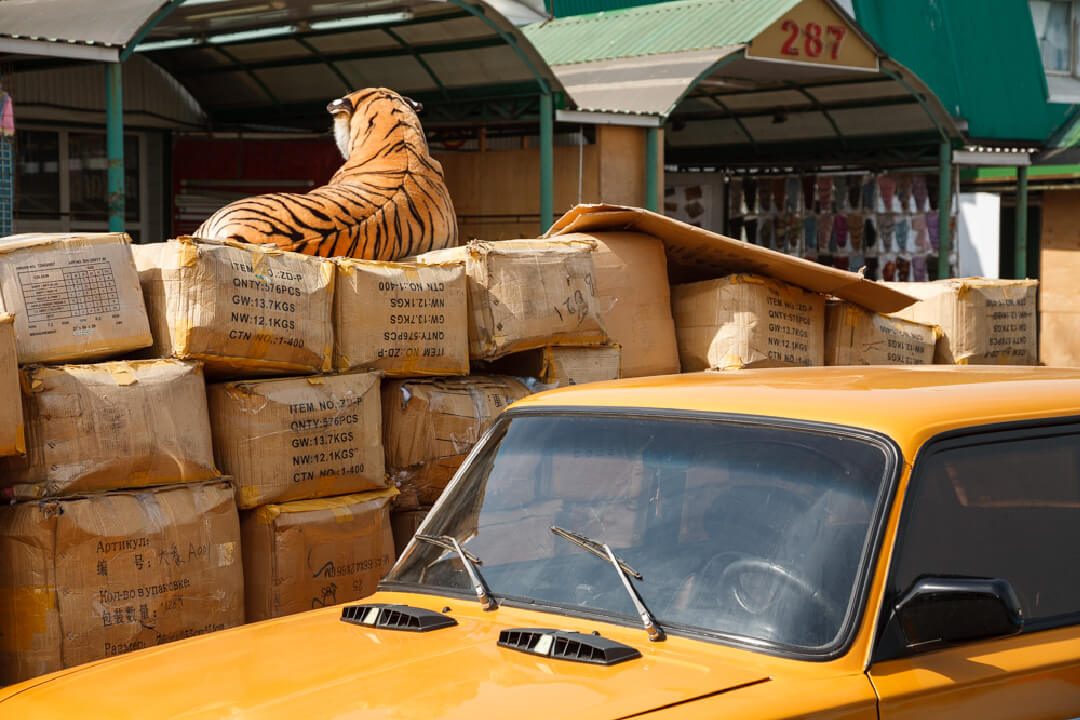 Photography from the series of works 7KM – Field of wonders (2007-2009) © Kirill Golovchenko
Everyday life in Ukraine
His photographic works do not feature Ukraine's politicians, celebrities or managers, but Ukrainians enjoying the beach, selling fruit at a night market, desperately trying to supplement their minimal state pension for a long working life, traditionally documented in a blue work book, by selling pots.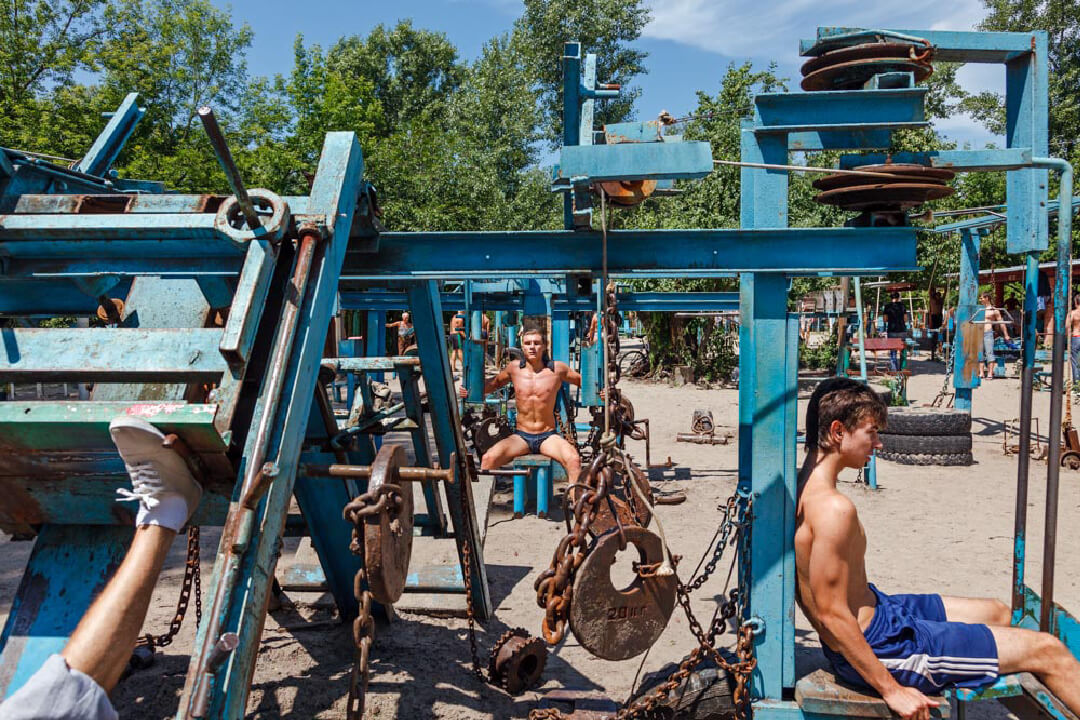 Photography from the series of works KACHALKA – Muscle beach (2010-2012) © Kirill Golovchenko
People who proudly work out on martial-looking fitness equipment and people who dream of prosperity and witness how some of their compatriots achieve fabulous wealth in a short time.
Kirill Golovchenko manages to capture people's dreams and realities in an exciting artistic format. The aesthetics of his photographic works go beyond mere documentation – they are photographic works that captivate. His work can be found in international collections, such as the Museum Folkwang Essen and the Fotomuseum Winterthur.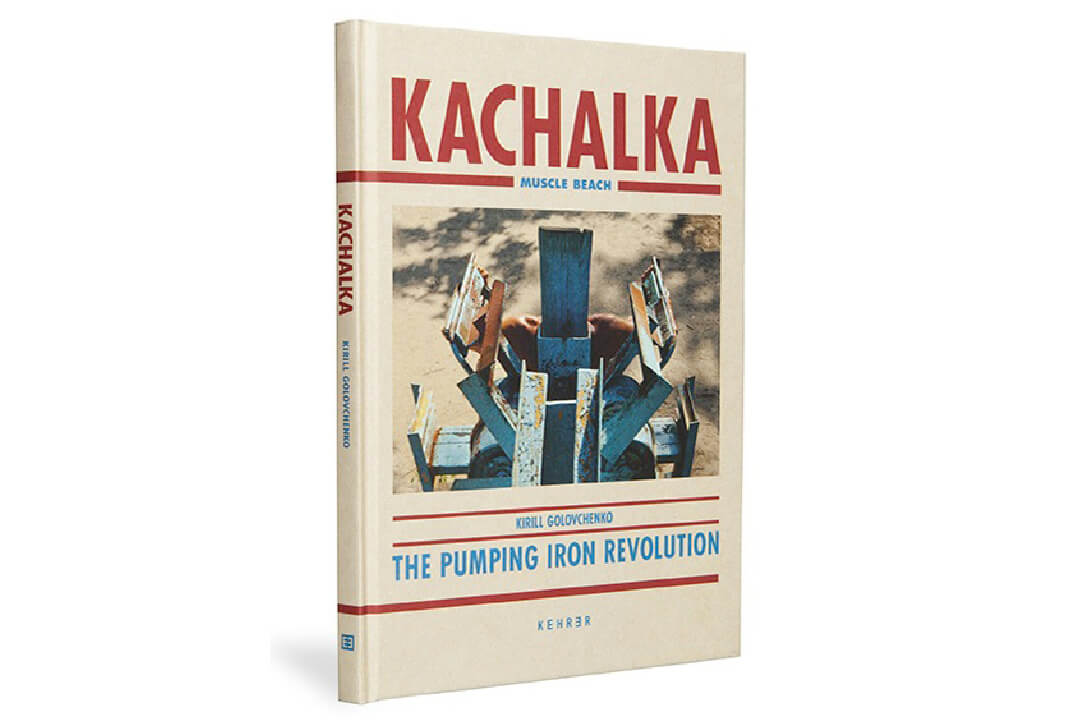 Publication KACHALKA by Kirill Golovchenko
Fascinating photographic works
The photographic works of Kirill Golovchenko offer an impressive insight into life in Ukraine in the period from 2007 to the present day – to be seen here in the current download – Kirill Golovchenko WORKS22.
You can buy the photographs signed by hand, the proceeds of which will also help support Ukrainians.
If photo art on the walls at home is not your preference, then it is worth checking Kirill Golovchenko's homepage for the photo books he has published on most of his work series.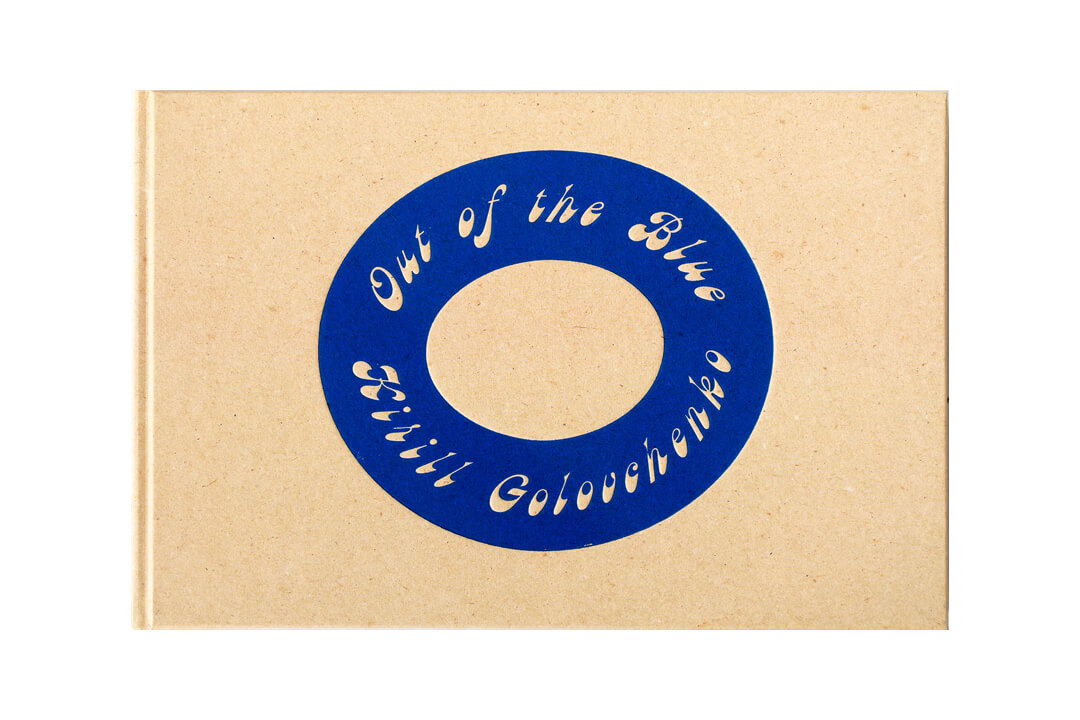 Publication and cover photo 'Mimikry' OUT OF THE BLUE © Kirill Golovchenko
An excellent gift for friends who care about the war against Ukraine and would like to learn more about this country, but also for anyone interested in photographic art.
Benefit exhibition in favor of Ukraine in Munich
From September 27 to 29, 2022, the paintings from the series of works 7KM FIELD OF WONDERS by Kirill Golovchenko will be on display at the Pasinger Fabrik in Munich as part of a benefit exhibition.
In this series Kirill Golovchenko documented everyday life in one of the largest marketplaces in the world, located 7 km from the city of Odessa.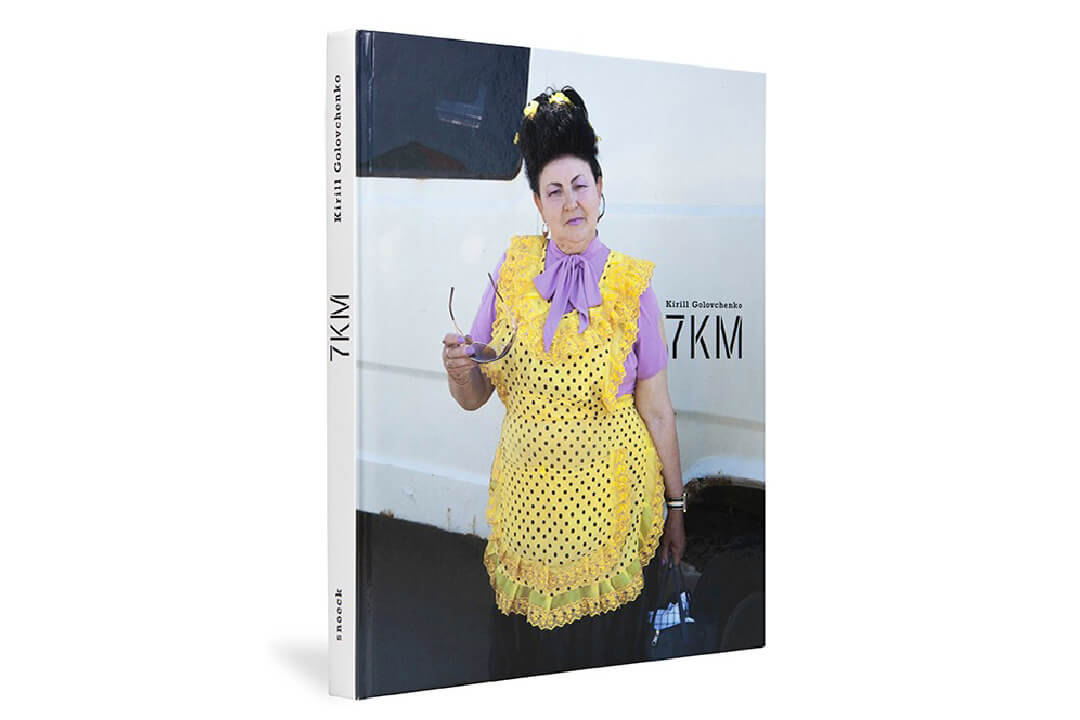 Publication 7KM by Kirill Golovchenko
The market, which was established immediately after World War II and still exists today, consists of about 16,000 containers built on 70 hectares of land, where traders from Ukraine, Russia and Moldova offer their goods.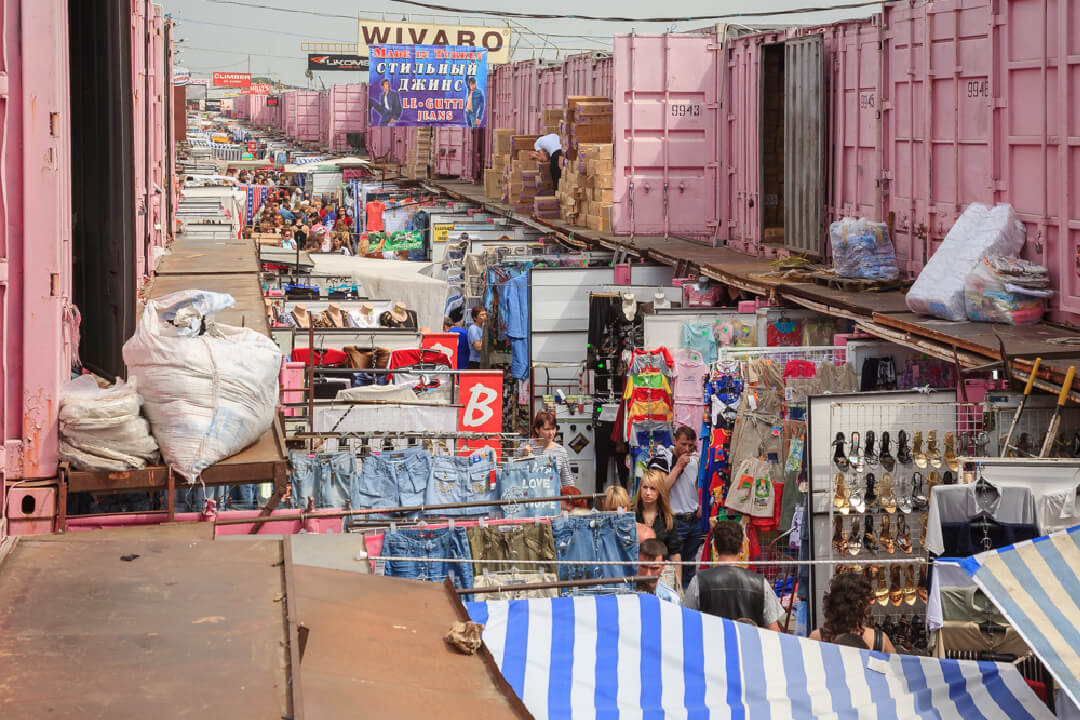 Photography from the series of works 7KM – Field of wonders (2007-2009) © Kirill Golovchenko

Selected motifs from the photo series 7KM FIELD OF WONDER will be sold in the Pasinger Fabrik in Munich as an edition of 50, signed and numbered (all images will be printed on Hahnemüle Photo Rag® Baryta paper, with the kind support of Hahnemüle FineArt). Fifty percent of each sale will be given to Serhij Zhadan for humanitarian aid in Kharkiv.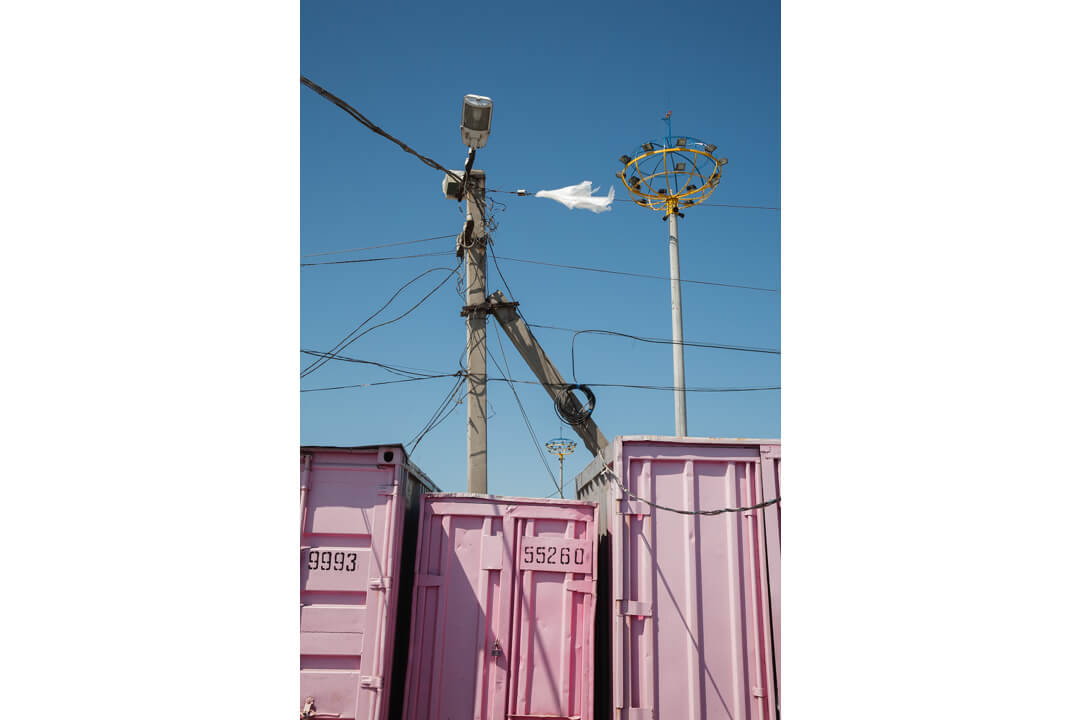 Photography from the series of works 7KM – Field of wonders (2007-2009) © Kirill Golovchenko
The author and musician Serhij Zhadan will be awarded the Peace Prize of the German Book Trade in October this year in Frankfurt am Main for his humanitarian commitment in Ukraine.
For once it is true
Everyone wins in this case: you acquire first-class photographic art in the form of a print or a coffee-table book and thus give a face to the people of Ukraine.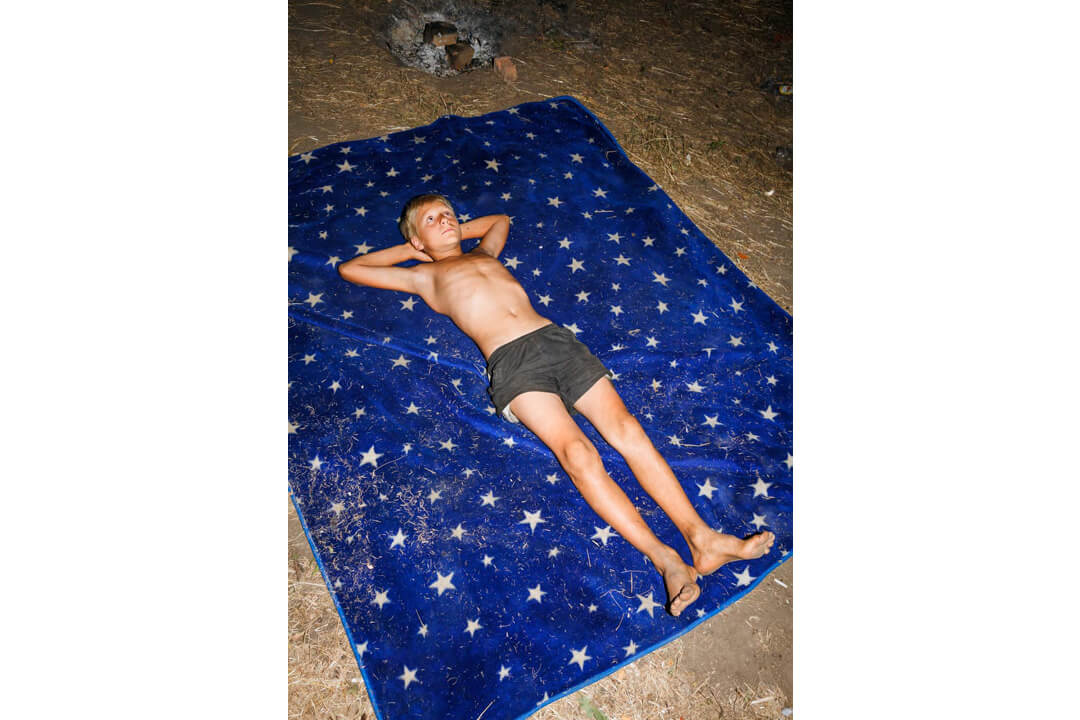 Photography from the series of works BITTER HONEYDEW (2009-2013) © Kirill Golovchenko
In doing so, you create a bit of attention for Ukraine and thus ensure with your commitment in the form of an art purchase that the image of Ukraine is also complemented a bit in your circle of friends and acquaintances.
Kirill Golovchenko's pictures show the people we like to talk about so much when we talk about the brave people who defend their homeland, Ukraine, and thus also try to protect peace in the neighboring countries of Europe.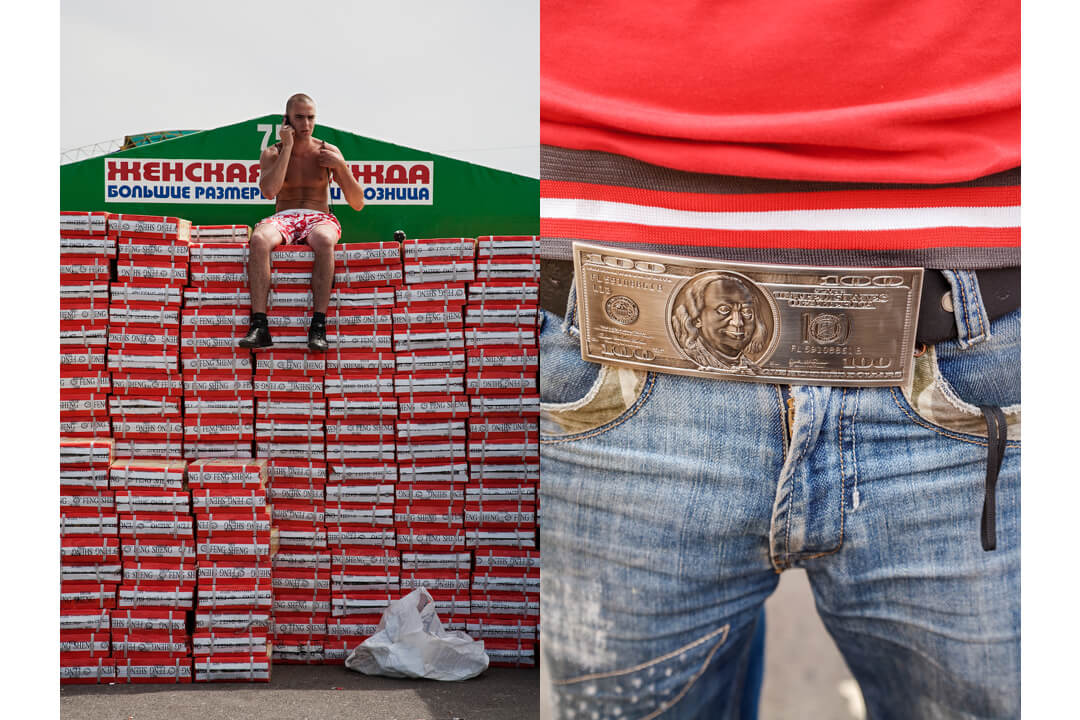 Photographs from the series of works 7KM – Field of wonders (2007-2009) © Kirill Golovchenko