And even bitterness you have to be able to afford
Currently, we wish bitterness existed only in vermouth
Bitter is …
… that profane news about provincial issues begin to displace the news about the war in Ukraine from the first and therefore the most important place.
… that after the speech of the Ukrainian President Volodymyr Zelensky in the Bundestag both from the Vice-President of the German Bundestag, Katrin Göring-Eckardt and from the Chancellor Olaf Scholz no dignified answer came but went over to the agenda. Respect, empathy and leadership responsibility look different.
…. to see the destruction of the cities in Ukraine and the people fleeing. They and all the people who still live in Ukraine and some who return to Ukraine from abroad to fight for the freedom of their country cannot afford bitterness at the moment but continue to suffer and fight every day, trying to maintain their optimism.
The Economist's Editor-in-Chief Zanny Minton Beddoes and Eastern Europe Editor Arkady Ostrovsky traveled to Kiev last Friday to meet with the Ukrainian president for an interview. You can see the video of the rightly acclaimed interview here.
Helpful is …
There are many private initiatives to support people in Ukraine and people who have fled Ukraine.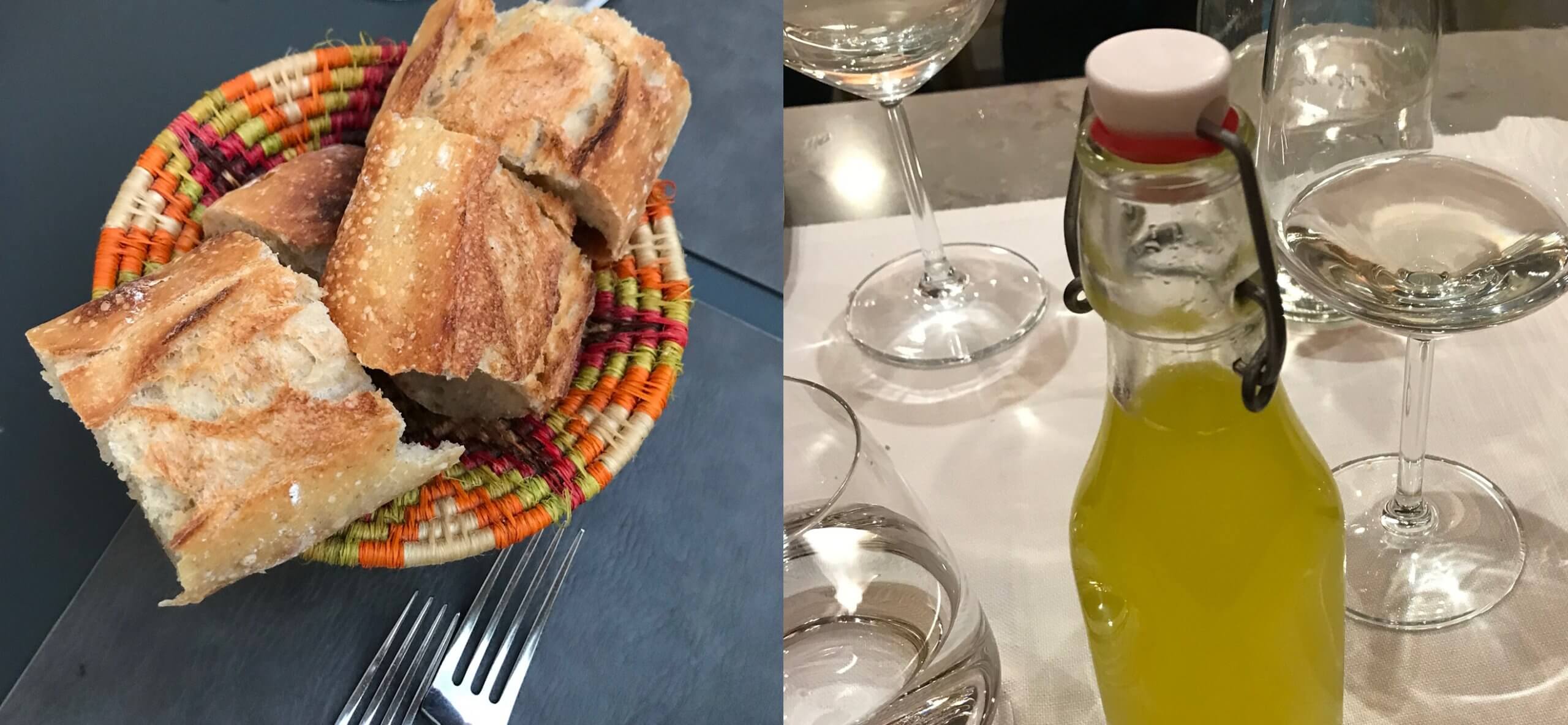 Since the topic of gastronomy and hospitality is close to our hearts, we present some actions that have impressed us and that can certainly be implemented elsewhere:
Chefs for Ukraine
Ukrainian chef Nova Tasha has launched an application opportunity for Ukrainian female chefs on the Instagram platform Chefs for Ukraine.
There, a form can be accessed to quickly and easily connect Ukrainian women who have worked in the restaurant industry with employers in the restaurant industry throughout Europe.
Maybe you know a restaurant that is interested in this #usuperwomen action? Many thanks to the team of Nobelhart & Schmutzig, Berlin, who made us aware of this action.
Kalyna, soon to be baked by Ukrainian grandmothers and grandfathers
Café Vollpension in Vienna employs senior citizens who use their baking skills to spoil guests in the coffee house and at some kiosks in Vienna and in this way supplement their old-age pension.
Currently, they would like to hire three grandmothers and/or grandfathers from Ukraine to bake Ukrainian specialties, such as kalyna, and at the same time integrate them into the social fabric of Café Vollpension, including two sponsors who provide language support in Ukrainian and Russian.
Restaurant Mirali from Kiev on charity tour in Cologne, Munich, Hamburg, Frankfurt ….
Chef Mira Dilbazi from Mirali restaurant in Kiev will be on tour in some cities in Germany from 17.04.2022 to 15.05.2022. All dates and restaurants of the charity tour organized by Nobelhart & Schmutzig can be found here.
Charity Dinner
Many restaurants, including the Essen-based restaurant Chefs & Butchers, joined forces with local grocers and wineries to create a benefit menu and in this way donated EUR 30,000 to Ukraine. A fantastic meal for a good cause that can be repeated in many places.
Cents add up
Our local baker donates the return money, if so requested by customers, to UNICEF aid for children in Ukraine. Cents add up.
Kiev Mule instead of Moscow Mule
Some bars have renamed the Moscow Mule cocktail the Kiev Mule and donate the proceeds from it to Ukrainian charities.
Wormwood against melancholy
We don't believe in it, but we have noticed that at the moment, when we have an aperitif, we instinctively reach for a drink with bitters and as little alcohol as possible. Feelings and the sense of taste are closely connected.
What is wormwood
Also called vermouth or vermouth wine, is wine that has been flavored with herbs and spices. Since the bitter substances of the wormwood herb (Artemisia absinthium) characterize wormwood, the name wormwood has become established.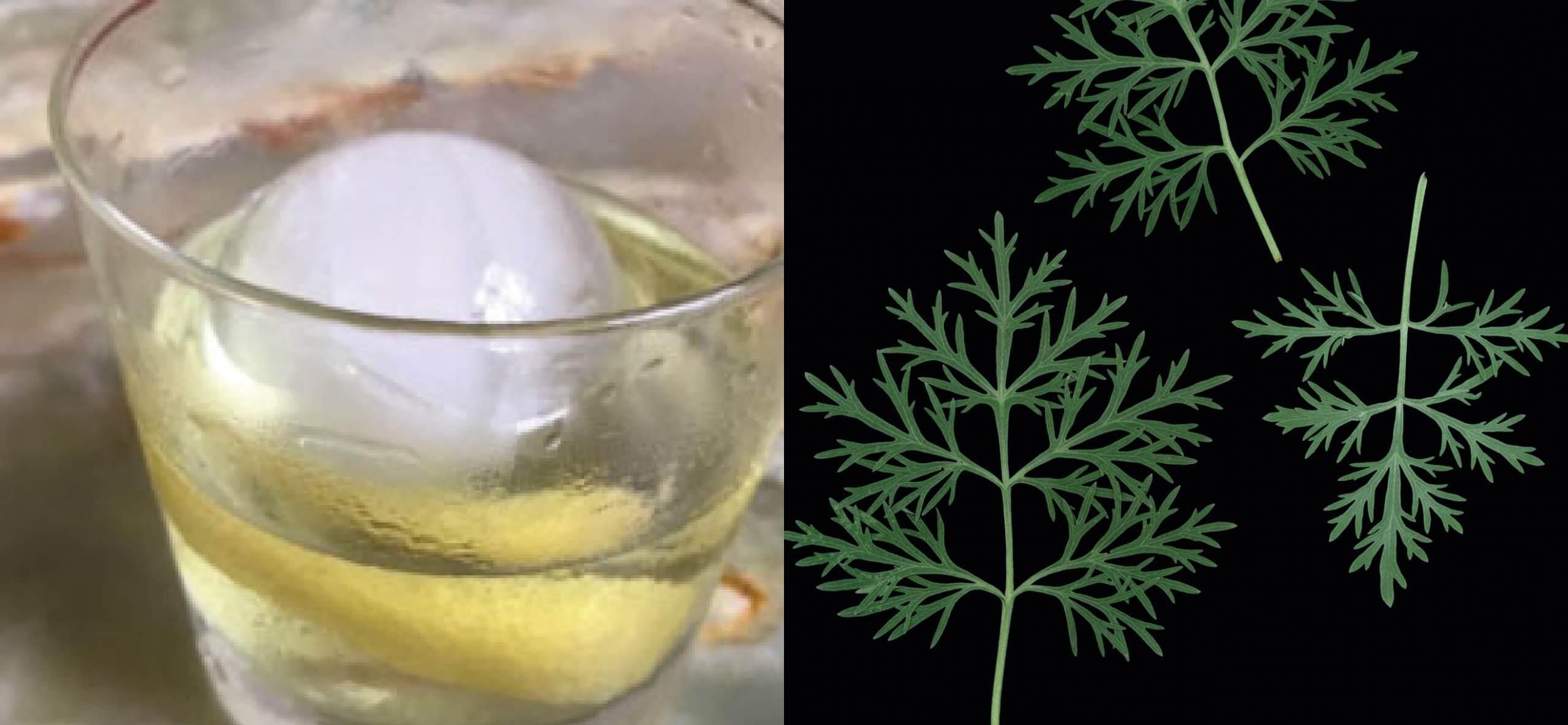 Vermouth is part of many cocktails such as the classic Negroni.
In recent years, vermouth is increasingly found as an aperitif on restaurant menus. A purist alternative to the ubiquitous Aperol Spritz and usually with a lower alcohol content compared to a Gin & Tonic.
Apero
An aperitif with vermouth is very easy to mix: Add a little soda to the vermouth, a small slice of natural lemon and ice cubes, and you're done. The ratio: 2/3 soda, 1/3 vermouth.
To emphasize the herbal origin of wormwood and offer even more to the eye, sometimes a small sprig of rosemary is added to the glass.
Wormwood herb is the defining component of wormwood, but depending on the recipe, herbs such as angelica, gentian, cloves, cardamom or star anise are also included.
Wormwood history
The method of flavoring wine with herbs was already known in ancient Egypt, Rome and Greece. Hildegard von Bingen is also said to have appreciated a recipe for herbal wine in the 11th century.
However, the Italian Antonio Benedetto Carpano is considered the creator of vermouth in 1786.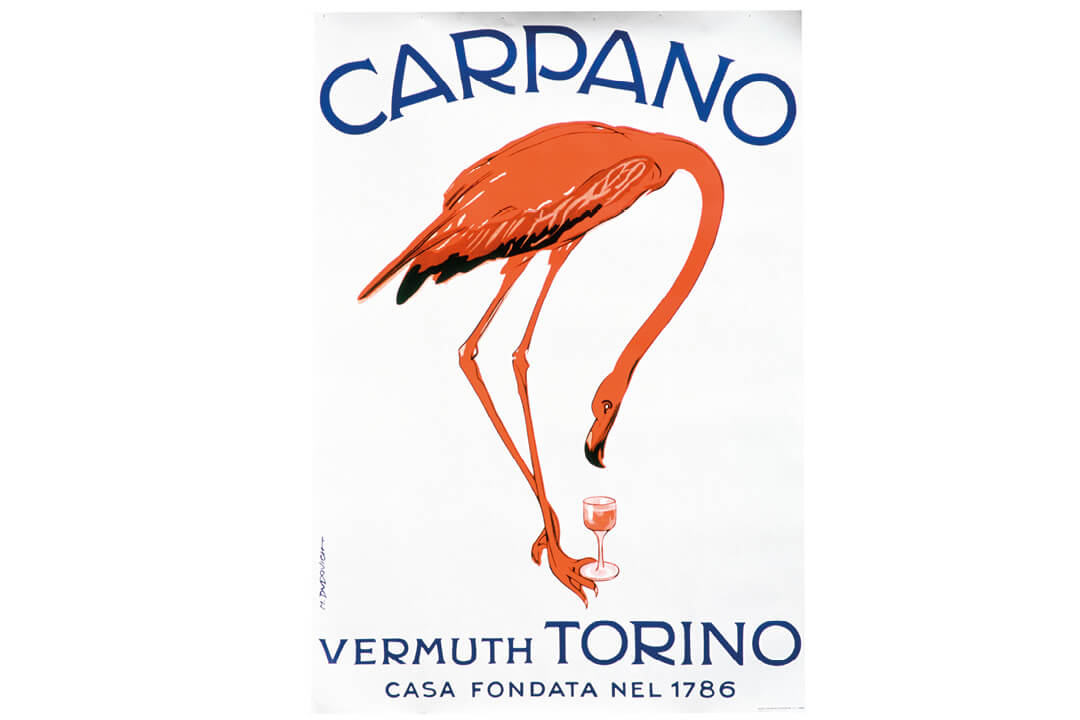 Antonio Benedetto Carpano
Carpano was concerned with the aromas of herbs and experimented with how they could be distilled based on old monastic recipes. He partnered with a liquor store in Turin, because herbs and wine go hand in hand when it comes to vermouth.
The store was ideally located opposite the Royal Palace in Turin. The then King of Sardinia-Piedmont, Vittoria Amedeo III took a liking to the bitter and, in this case, slightly sweet drink and also had vermouth served at the royal court.
Vermouth di Torino could be protected as a denomination of origin, as well as the French Vermouth de Chambery. From Chambery, for example, comes the traditional vermouth from the house of Dolin.
Turin and Chambery were both part of the Kingdom of Savoy. The Alpine Italian-French border area has a long Vermouth history.
La hora del vermut
Spain also has a vermouth tradition. La hora del vermut, the hour of wormwood, was in earlier centuries the time between going to church and lunch.
Today it is generally understood as the time of the aperitif. Some bars in Madrid serve not only ice-cold beer but also vermouth on tap to set the mood for a subsequent lunch or dinner, or to accompany tapas.
If you open a bottle of Vermouth at home, you should store it in a cool place and not for too long, otherwise the aromas will oxidize.
How you like it
Vermouth is available in dry variants (extra dry, less than 30 grams of sugar per liter), dry and semidry, as well as sweet variants (semi sweet and sweet with 130 or 150 grams of sugar per liter), red, rosé or white. Grape juice and must concentrate may also be used as sweeteners. The coloring can be from caramel or sugar color.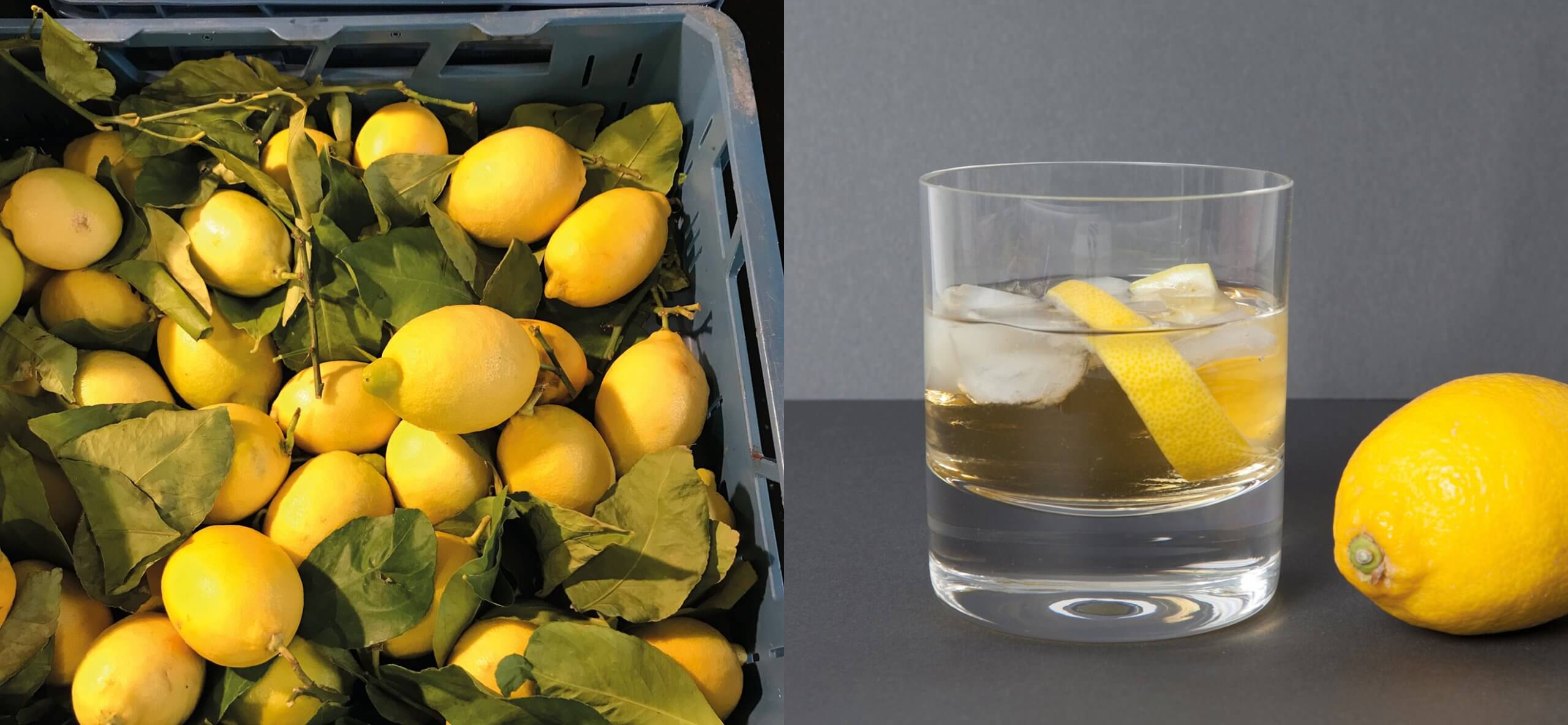 Martini or Cinzano Bianco are more on the sweeter side.
One of the most famous vermouth brands, Noilly Prat, essential ingredient of the classic Beurre Blanc sauce, represents more the dry direction. Many fish sauces and dishes with shellfish benefit from Noilly Prat, and in bouillabaise, Nouilly Prat is naturally involved.
An old drink rediscovered
After the multitude of botanicals found in many a gin and the rather aggressive color of Aperol, wormwood, which is usually more restrained, fits in today.
Just as gin is now produced in all corners of the world, there are vermouth producers outside the Mediterranean. In Austria, too, herbs and wine go together harmoniously thought Rudolf Burschick, a native of Bavaria, who started a vermouth production in Vienna in 1819.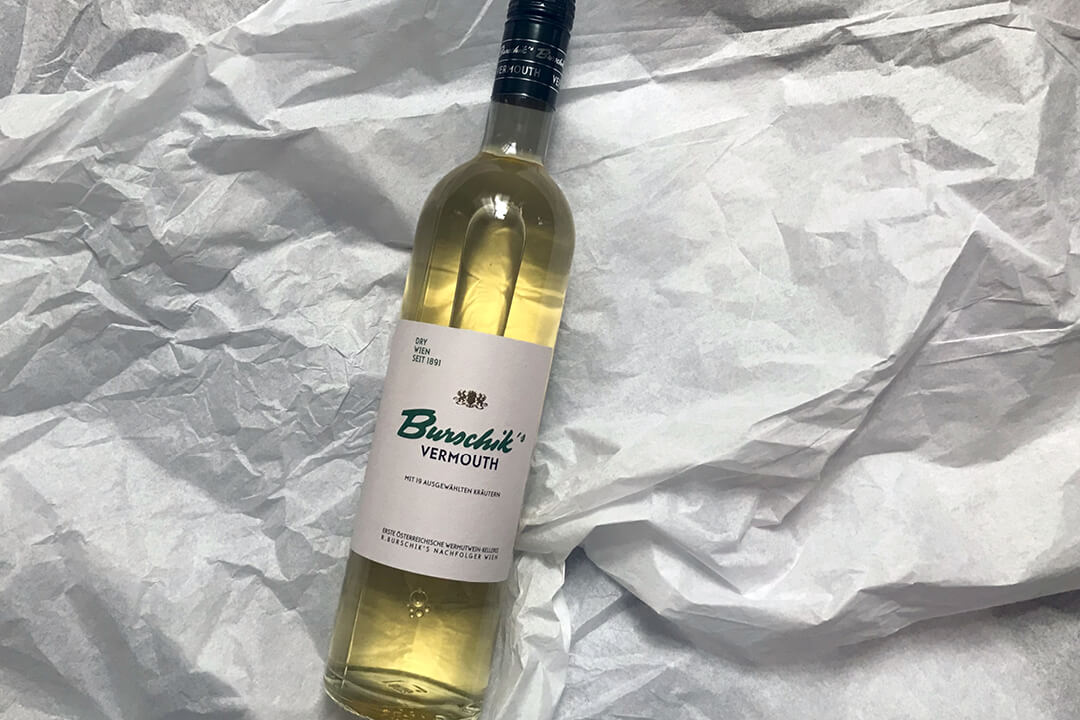 He sold his recipe to the Specht family, who ran an inn in the neighboring house. To this day, the vermouth is produced by a descendant of the Specht family, now with a slightly different recipe.
Burschik's classically decadent composed Vermouth is a favorite vermouth of ours.
One downer, admittedly.
Illustration and Food Photography © GloriousMe | Poster Carpano © The Print Collector, Alamy Stock Photo | Leaves of the plant Artemisia Absinthium © Eric Anthony Johnson, Alamy Stock Photo