Summer 2022
The war against Ukraine and its consequences lead us to realize every day that this summer will be a transition. Nothing will remain as it was. Maybe that's why this summer we appreciate even more than usual
Europe in summer fever
At airports and train stations there are many a disappointment and exhaustion. Fire departments are extremely challenged in the South. And yet the outcry of many who want to treat themselves to a vacation again after the pandemic is comparatively mild.
Rather, there is resignation about an infrastructure that had been better estimated and the realization that, in view of higher temperatures, planning and living must be done differently.
Both pale before the consequences of the war against Ukraine. They make us aware of Europe's insularity.
In the house of Europe, too, much can be improved, but the experiences of the two world wars, freedom, entrepreneurial spirit and tradition have created much in Europe that seems desirable to some other countries and worth fighting dictators. Depending on your point of view.
Wars and crises have occurred and continue to occur in large numbers around the globe. The war against Ukraine is particularly close to us for many reasons and we feel that many things are fundamentally changing. This summer is therefore an exceptional summer.
At the sight of any wheat field we think of Odessa. We appreciate what Europe has to offer, in the knowledge that nothing can be taken for granted – including the quality of many foodstuffs and luxury foods.
An unusual breakfast
Breakfast at the small Hotel Bij Jef, part of the restaurant of the same name on the Dutch island of Texel, is exceptional: five freshly prepared courses are served.
All accompanied with freshly squeezed juices and smoothies from the fruit and vegetable garden within sight of the hotel.
The meal starts with a sweet course, for example a small pancake filled with apples under a thick cinnamon-sugar layer or miniature pancakes with homemade blackcurrant jam. It is served with a glass of Moscato d'Asti.
The first time we were tempted to refuse the glass of Moscato, because alcohol in the early morning is not part of our routine. But it's summer, vacations and the year is 2022, so yes, yes, thank you.
The Moscato d'Asti was a great fit as a prelude to the first sweet course and, with its relatively low alcohol content of 5 percent, is easy to take when followed by another four courses and a long walk on the beach.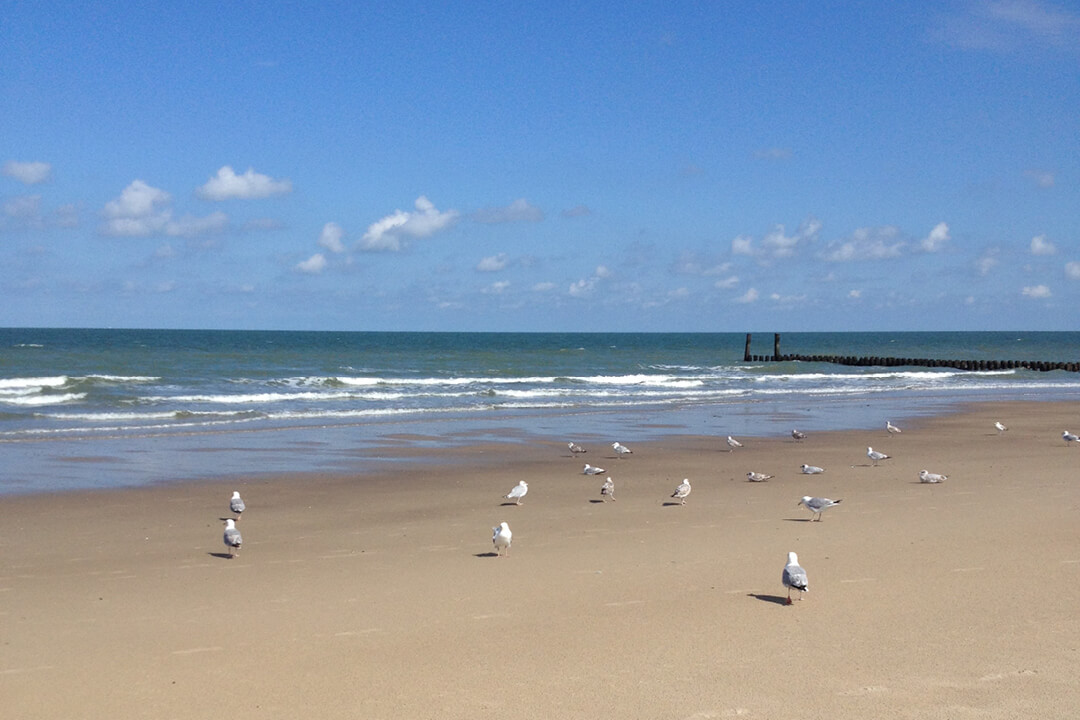 Moscato d'Asti, please do not mix up
The fresh sparkling wine is made from the Muscat grape, which is considered one of the oldest grape varieties grown in Europe. It originates from Asia Minor.
Moscato d'Asti may only be produced varietally from the Moscato bianco grape, coming from defined sites in Piedmont, in order to obtain the Italian DOCG quality label.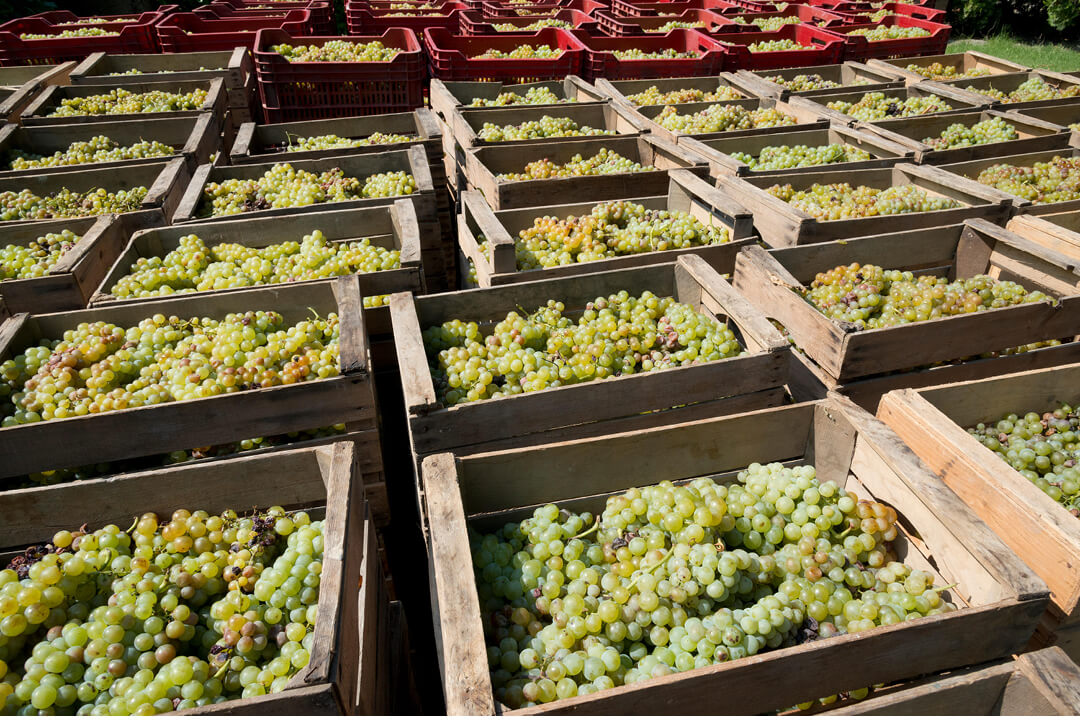 The slightly effervescent wine has hints of peaches, lemon, apricot and sage and is served well chilled in a tall goblet. As frizzante or sparkling wine, the bottle carries a normal cork or screw cap.
In no way should Moscato d'Asti be confused with Asti Spumante. The names sound very similar, but the clear, traditional quality-conscious line of Moscato d'Asti has nothing in common with the, with few exceptions, often sugar-sweet industrial effervescence in which many grape varieties end up.
The Relais & Châteaux Hotel Bij Jef in the Netherlands, mentioned at the beginning, prefers Moscato d'Asti Bricco Riella, a Moscato d'Asti from the Cascina Pian d'Or winery, which has already won countless prizes in Asia and the USA and yet is comparatively affordable.
Lunch in the City
Almost every company is currently looking for the optimal combination of home office and physical presence in the office. Our favorite home office summer lunch is ready in minutes: burrata on heirloom tomatoes.
Both ingredients are so perfect that only a dash of good olive oil, Maldon salt and fresh pepper and a good white bread will do.
Even if we sometimes moan about European regulations, there is just also a regulation on the Burrata di Andria, to give a certain right of protection to the buffalo mozzarella with the creamy center, which has a particularly long tradition in the Apulian Andria.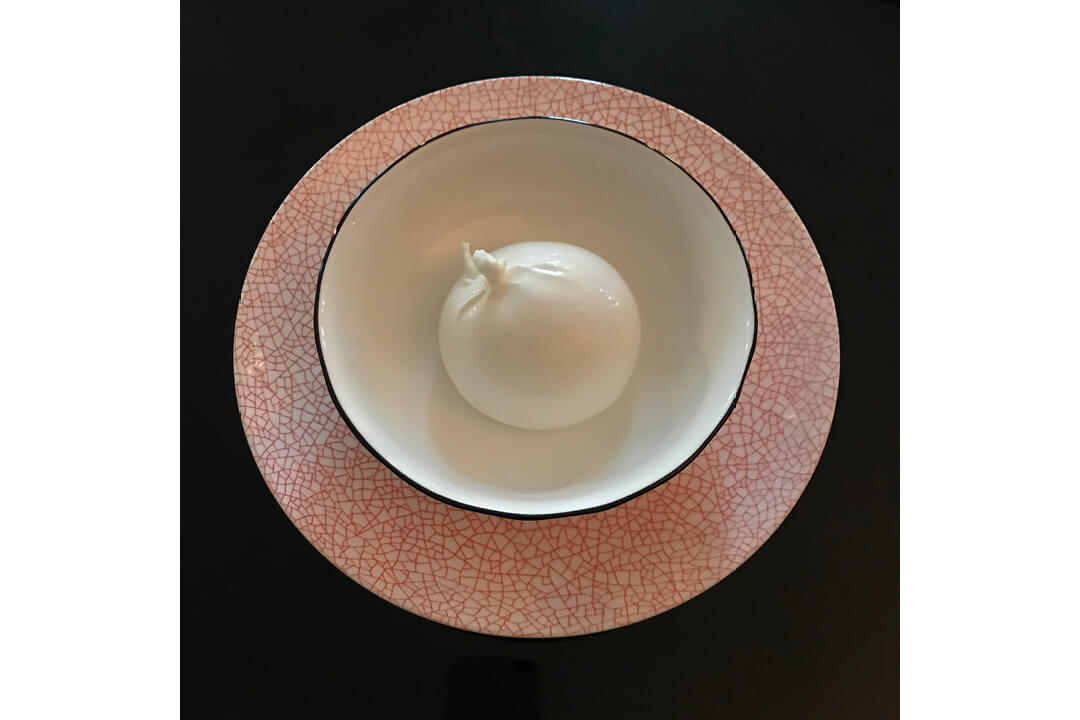 The perfect summer dinner calls for a quick dessert
Moscato d'Asti and white peaches make a light summer dessert that just needs a little time for logistical pre-planning.
Quarter white peaches and in this case place them in a wide glass, top with cool Moscato d'Asti and serve with a small fork.
Our friends from Italy use the tips of their forks to pick into the peach parts and extract a little of their juice from the peaches, then eat the peach parts and drink the Moscato afterwards.
Admittedly, it is not easy to get really aromatic peaches. But if your greengrocer can offer perfect specimens, which often come from France, they make the perfect summer treat.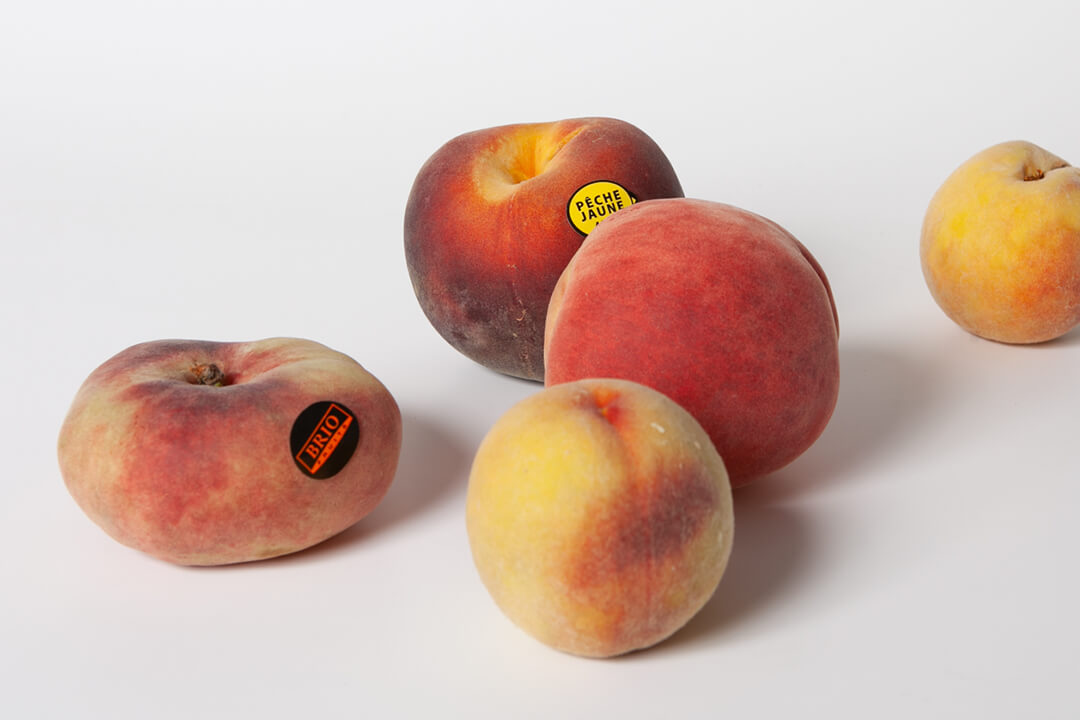 European pleasure
French peaches, pearl wine and burratta from Italy – we are aware in these days of looming energy crises, suffering in Ukraine and, as a result, many other food and government crises in the face of increased prices for energy and basic foodstuffs, that with this summer a time of carefree enjoyment is also passing.
We are not trying to paint a bleak picture here. On the contrary, we believe that it is important and necessary to defend Europe's values and to accept far-reaching sacrifices to do so.
Every ray of sunshine, every summer landscape, every spoon and fork of pleasure we perceive more consciously this summer than in any previous summer.
Things can also change for the better: Neglected infrastructure in many areas, under-appreciated service and taken-for-granted freedom, and a lack of strategic geopolitical thinking in Europe can also change for the better.
Photography © GloriousMe | Moscato d'Asti grape harvest in Italy, Piedmont © Alamy Stock Photo