About the sense and character of a diary
"It's called Instagram or journaling today, isn't it?" No. There are significant differences from the diary
Safe
Samuel Pepys, one of the most famous men who kept diaries, wrote his diaries in a mixture of English, German, French, Spanish and Italian with numerous Latin and Greek words. In addition, he used shorthand characters in some passages.
His fear that his wife might find the diary and learn of his love adventures in it was too great.
The Diary of Samuel Pepys (1633-1703) is a mixture of very private entries and his observations as a high naval official who had witnessed live the Great Fire of London as well as the coronation of England's King Charles II, and recorded social events as well as intrigues and affairs in politics and the church with a pointed, humorous tongue.
Open book
While Samuel Pepys tried everything to ensure that his diary would not be read by anyone during his lifetime and then bequeathed it to the University of Cambridge along with an immense library, the renowned Australian writer Helen Garner, who has won numerous literary prizes, publishes her diaries.
For example, in "How to End a Story," she lets readers witness the failure of her marriage, from the first small preliminary signs, to emotional turmoil, to looking back over all the stages of her diary entries.
The unadorned language is an essential characteristic of diaries. No one is just rational but illogical or torn in some areas of life.
James Joyce, whose Ulysess this year marks 100. The author, who celebrated his 50th birthday, speaks of the stream of consciousness, which is more like a torrent than a straight channel.
Therein lies the biggest difference to many Instagram channels, which pretend to have a diary character, but in the majority of cases are highly curated, selected and in some cases simply fake.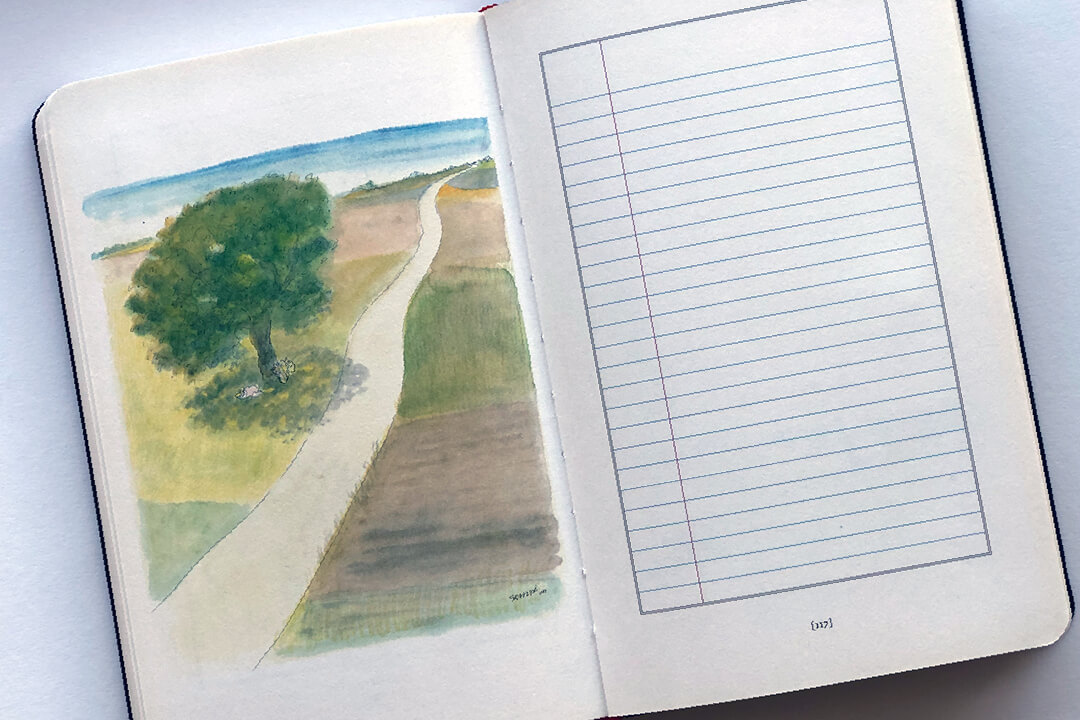 The day of the diary
The international day of the diary is always June 12 and thus refers to a diary that has achieved sad fame: The Diary of Anne Frank.
Anne Frank recorded in this diary her experiences during the Nazi regime in the Netherlands, when she and her family lived hidden in a dungeon for four years before the Jewish family was betrayed and sent to Auschwitz concentration camp and Anne Frank and her sister were later deported to Bergen-Belsen and murdered. Only the father survived.
More about this important diary and the story of Anne Frank and her family can be found on the excellent homepage of the Anne Frank House in Amsterdam.
Documented horror
One GloriousMe reader told us that in retrospect, the diary entries of his father, who had first been a British prisoner during World War II and then came to the U.S. as a POW, had been very formative in his own life.
Even today, there are diary-like accounts of women and men in Ukraine who talk about their lives in the war. You can find Ukraine War Diaries on Apple Podcasts.
1000 pictures and/or 1000 words
Travel experiences can be captured with 1000 pictures or 1000 words or maybe 10 watercolors.
If you see hundreds of smartphones raised in the air at famous temples, pyramids or gardens, you won't want to join the crowd.
Seeing only with the eyes and not with the phone in front of it and recording the experience in a travel diary in the evening sometimes has the greater appeal as well as the more intense and individual memory value.
It does not have to be an extensive work like the 8 American travel diaries of Alexander von Humboldt, who wrote his travel diaries in tiny letters with microscopic writing and added notes and cross-references afterwards.
It took three years to scan these notes into some 75,000 images, which are now available online through the State Library in Berlin to anyone interested.
We ourselves often and gladly use diaries designed by artists, such as the French illustrator Jean-Jacques Sempé. Even if we don't travel, but have something on our minds at home that we want to capture in writing.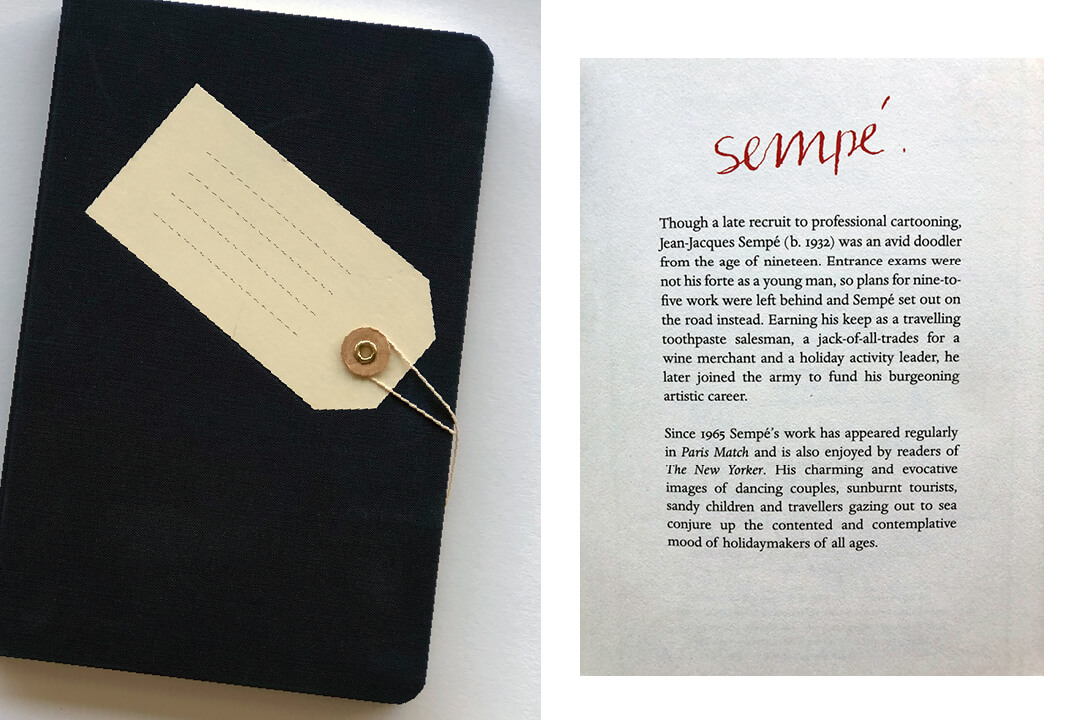 When the evening comes
The evening is the ideal time to write diary. Writing down the day's events in a diary is a good way to process them, in both a positive and negative sense.
For many, writing the diary helps them to find more restful sleep afterwards and sometimes realize that they can smile about things that had hurt or angered them a lot just by writing them down.
This is different from journaling, around which a small self-help market has grown in the meantime. Here, one recommends a certain structure for the notes, for example, a conscious thanksgiving to the positive things of the day or one advises to note progress or developments.
The diary, on the other hand, tells the story fresh from the horse's mouth.
Paper is silent and easier to dispose of
Writing a diary by hand has some advantages. Since many of us work with keyboards and screens from morning to night, handwritten mode is a welcome boundary to the private.
Good paper in a classy journal are a nice tactile appeal.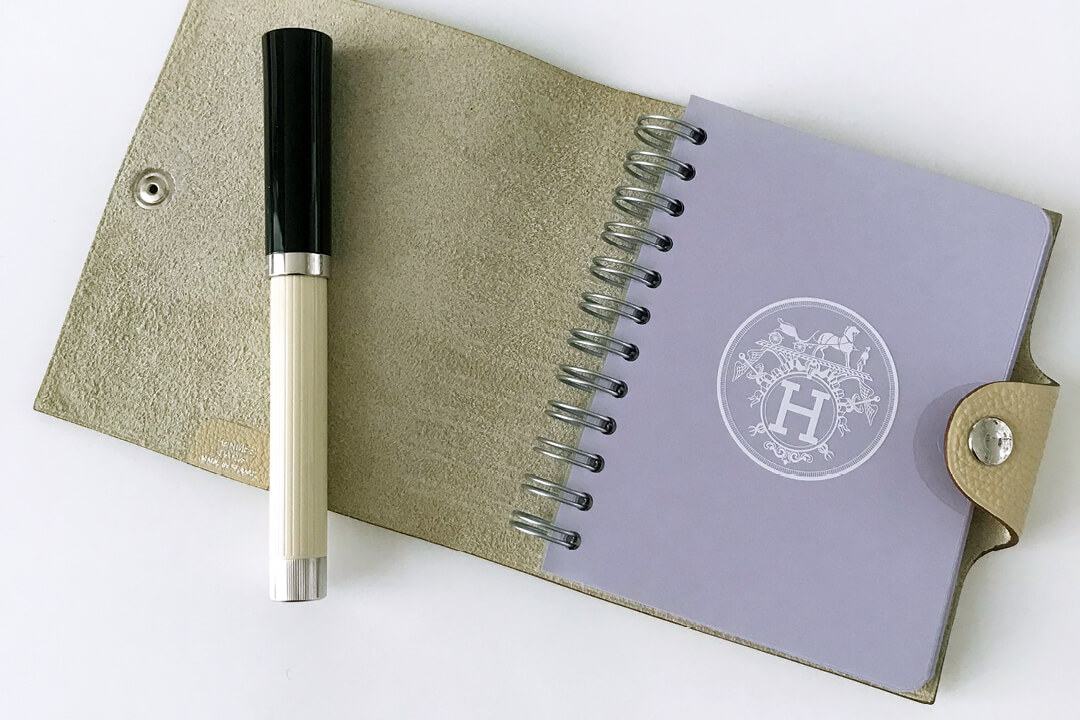 Some diarists burn their diaries after many years. Which does not speak against the diary but for a good development of the personality.
Sketches, restaurant bills or opera tickets also find a nice place in the paper version. Who looks at them as a scan on the external hard drive or wants to know their private thoughts in the cloud?
Photographs © Glorious Me | Diary of Anne Frank 28 Sep 1942 © Photo Vault / Alamy Stock Photo