Better straw hat than straw rum
Vacations in a beautiful place tempt you to make purchases that often no longer make sense at home. The GloriousMe recommendation: A straw hat
You could also be different
Once you've reached your vacation destination, you're relaxed and eager to explore, and you become more experimental when it comes to shopping:
Why not a mini dress in hot orange tones or cowboy boots in a fantastic red while anthracite suits and high-waisted cream-colored, lace-up blouses predominate in the closet at home.
Summer is short and everyday life is far away. The Moroccan djellaba with matching shoes can also be worn at home on a relaxing evening by the fireplace.
Do you remember those purchases that, when viewed in the light at home, suddenly looked wrong and didn't even make it out of the closet into the light of day during Carnival?
Many garments are like the wine or schnapps that tasted fantastic in the vacation country and suddenly tastes only of alcohol at home and seems to have lost its refinement.
The exception: the straw hat
There is one exception that makes a lot of sense, even in the face of ever rising temperatures and more intense sunlight: the straw hat.
In many countries and regions that are popular vacation destinations due to their cultural landscapes and climate, straw hats are traditionally worn as sun protection.
Be it the cone-shaped nón lá in Vietnam or Japan, the ngop in Thailand, the Panama hat from Ecuador worn in Latin America, the flat Spanish sombrero cordobés or the straw hats traditionally worn in Tuscany or southern England.
Light straw hat is practical for summer work in the countryside. Since the 17th century, thanks also to many English poets and landscape painters, it has symbolized the longing for the idyllic country life, at least from a distance. In Bedfordshire, England alone, about 1400 straw hat weavers were working around 1690. This scale has not existed for a long time.
The center of straw hat production in Germany was in the Allgäu region, not far from Lake Constance, in Lindenberg. A small, fine hat museum in a former hat factory provides an insight into the manufacture of straw hats, which are still produced there today, albeit in smaller numbers.
To this day, in almost all predominantly sunny regions, straw hats are produced in small craft workshops. Their stores are more likely to be found in the small alleys. This is a good reason to get off the beaten track on vacation or to visit one of these stores.
A good straw hat is durable and has a lot of charm even after years. It is also easy to transport, unlike many other travel souvenirs.
If you are lucky enough to stay at a truly sustainable hotel, you may find a straw hat on your bed the first night. This hotel goodnight greeting is good for the beach figure, sun protection and supports local crafts at the same time. Chapeau.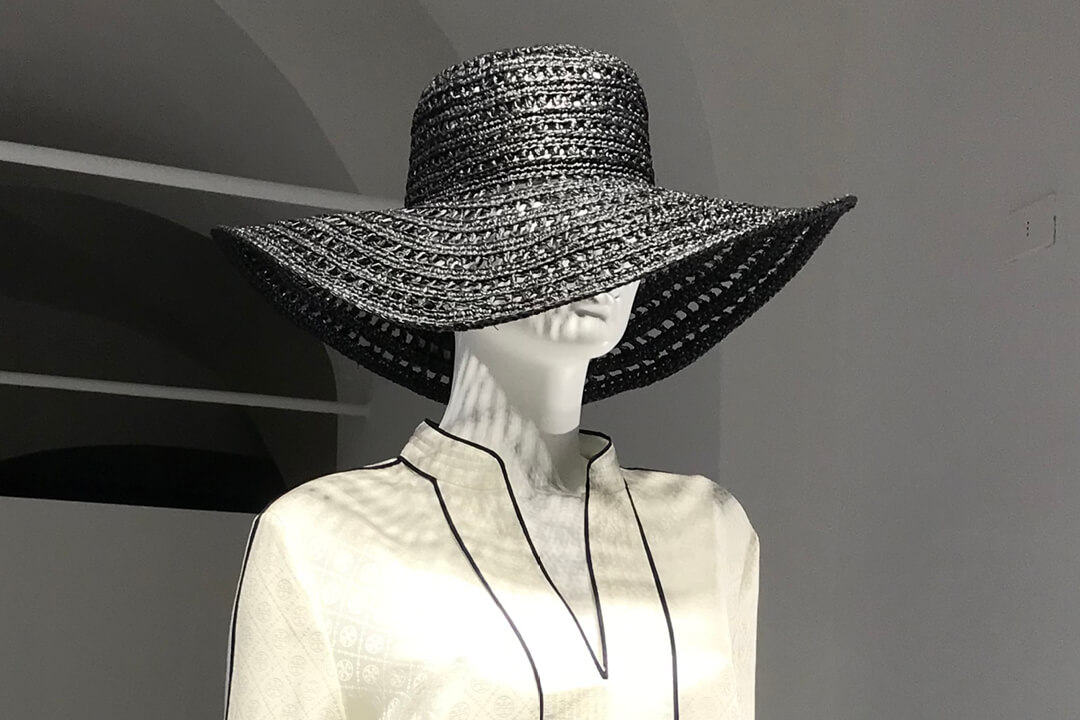 The more extravagant the better
While with fancy caftans, kimonos or a salwar kameez it is questionable whether one will ever wear these beautiful precious garments at home and thus possibly get into a discussion on the subject of cultural appropriation, the motto for the sun hat is: the more extraordinary, the better.
The wider the brim, the more protection for the face, neck and décolleté. An unusual hat is simply even more fun and, especially when it falls out of the usual frame, sets a perfect counterpoint to the rest of the outfit. In addition, a generous hat also leaves enough space for sunglasses.
You can hardly feel a good sun hat. The mobile shadow accompanies you everywhere. After the first experience, you don't want to take it off and almost automatically reach for your hat when you go out into the glaring sun.
The best metropolises for straw hats
Perhaps your vacation is already over or you spent it pleasurably in the generous shade of your local park, but still got a taste for it. Then take a look at our favorite hat addresses.
Expert advice in the store is the best choice to try different shapes.
Hats, of course, can also be bought online. The hat size is measured with a tape measure, which is closed from the back of the head slightly above the ears to the middle of the forehead to the front.
It is advisable to apply the tape measure fairly tightly and round up an odd number of measurements. A hat that is too tight is unwearable. A hat that fits a bit wide can be adjusted tighter with cork strips, which are placed under the inner band and are usually already included.
Vienna
The training as a milliner or milliner is here, compared to some neighboring countries where this training profession no longer exists, still a multi-year apprenticeship profession with an official final examination, so you can find hat stores in many places in lucky Austria.
When we are in Vienna, we always stop by the following two addresses:

Founded in 1903, the hat workshop has casual straw hats for men and women in its program every season, whose shapes and colors inspire us and which fit equally well in the city, in the countryside and on the river.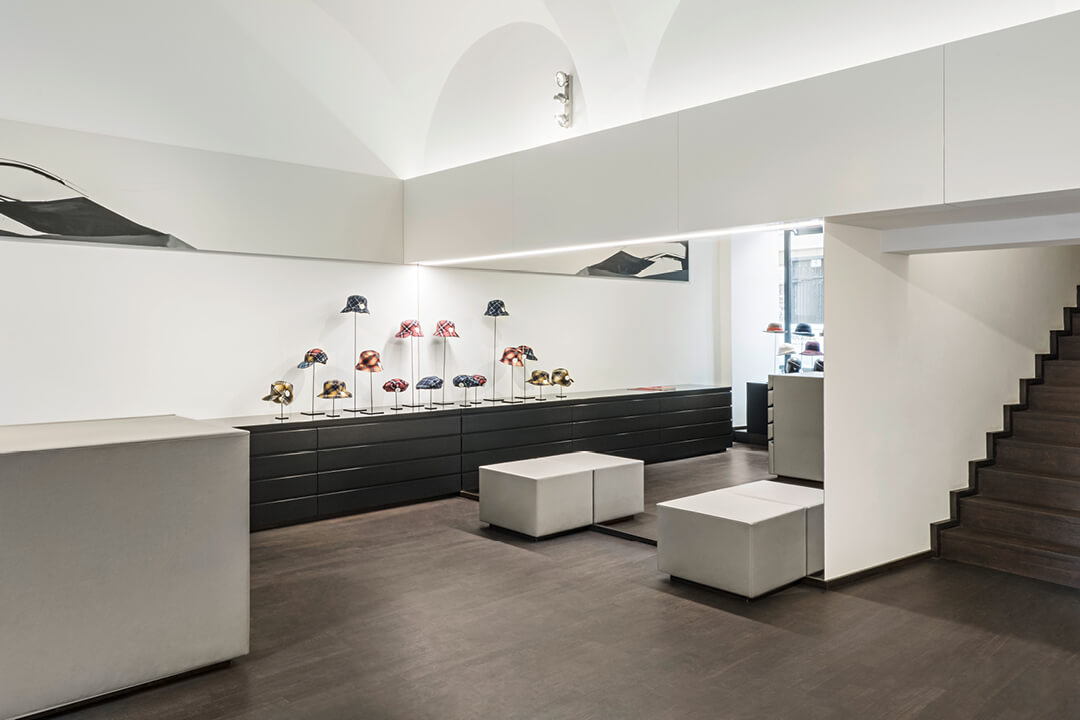 Mühlbauer, Vienna, Seilergasse © Hertha Hurnaus
The straw hats from this small atelier all have a special kick, whether it's the color, the shape or small, thoughtful decorations.
You can see some of the steps of making a straw hat in this video by Eva Siebert, the friendly milliner who runs the Atelier Hutmode Biester.
In addition, a visit to her studio at Pfarrgasse 12 can be combined very well with a subsequent nice meal at Skopik & Lohn.
Berlin
Fiona Bennett
You already know our enthusiasm for Fiona Bennett as a GloriousMe reader. Fashion-conscious men will find extravagant straw hats. For fashion-conscious ladies who are looking for unusual straw hats, no wish remains unfulfilled here as well.
If the straw hat you want is not there or not in the right size, you will always find a gem in the Evening or Wedding section that you can proudly travel on from Berlin with.
London
No name has a similar ring in the fashion world when it comes to hats. Philip Treacy sees his calling as achieving maximum beauty and embellishment with his hats, which resemble delicate works of art and often seem to float.
You can discover his creations on many catwalks and at royal weddings. If you hold your breath when you see a hat, there's a good chance it was created in Philip Treacy's studio.
For many years we admired his shop window on Saturday mornings, as the best baker in town resided diagonally across the street, and we looked forward to seeing his hat creations every time.
Family owned since 1667. Since 1667 in a small winding store in the good neighborhood of Berry Brothers Wine Merchants and St. James Palace. Equipped with two royal warrants and an impressive international customer list.
Film industry outfitters love Lock, so various James Bond films, but also The Kingsmen and the excellent film about Winston Churchill "The Darkest Hour" found the hats for supporting roles there.
The service is very courteous and competent, but with British restraint. You won't get a clear answer to the question "Would you recommend hat A or hat B?" here. You should pay attention to the tiny movement of the eyebrow, this is how you can tell which hat is considered the best choice.
The Hague
The Netherlands is a hat country and is also well represented in this respect by Queen Maxima.
We love Berry Rutjes' imaginative hat creations. Her straw hats are formidable, as are her intricate creations of custom silk flowers.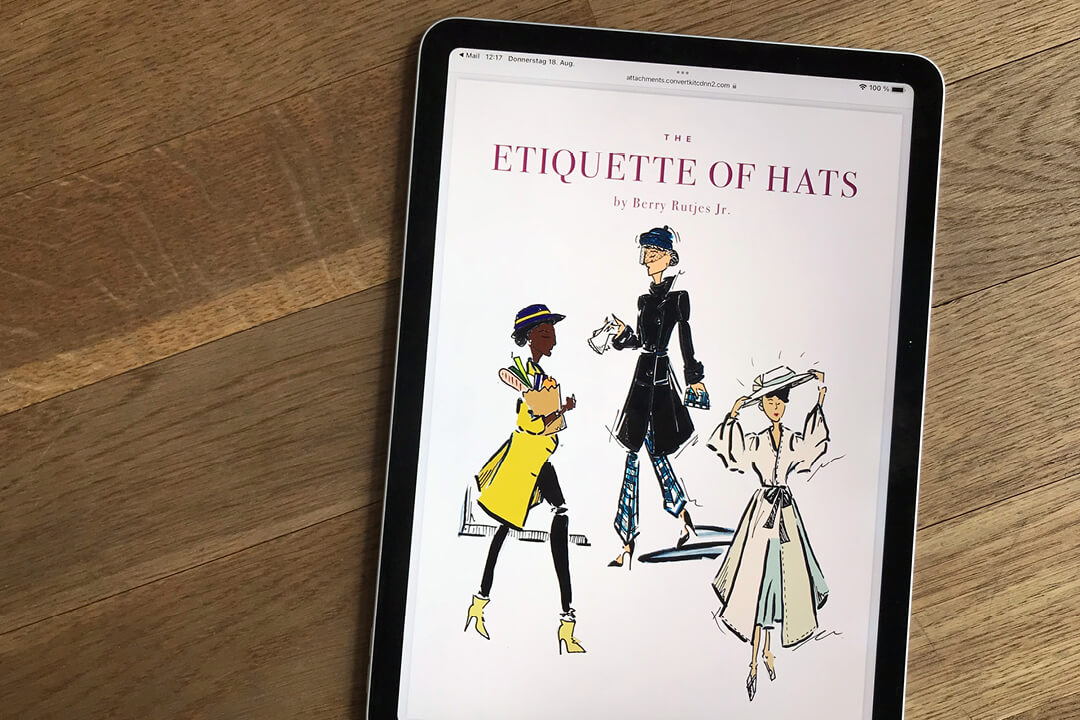 The Hague has a lot to offer and if you have hat-loving friends and girlfriends, a Mad Hatter Tea Party would be a nice idea.
Berry Rutjes is offering a Tea Party where, in addition to high tea, there will be an opportunity to try different hats and receive advice. A wonderful idea.
#Advertising #Productplacement #Independentrecommendation #BecauseWeLoveIt
Cover photo and styles © GloriousMe