Assessing champagne sizes correctly
GM DOWNLOAD >>>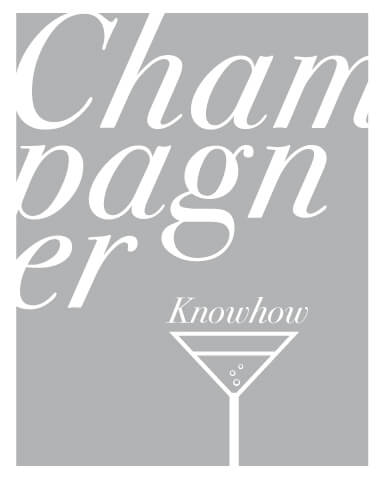 The quality of the champagne varies with the size of the champagne bottle. Which bottle size promises the best enjoyment and which size is more suitable to get a sympathetic smile?
The larger the champagne bottle, the better the ratio between the proportion of air compared to the proportion of liquid. The less air in comparison to the champagne, the longer the champagne can be stored and promises excellent enjoyment even after years. However, this only applies if the champagne has been stored in the bottle for the entire storage period.
Some of the very large champagne bottles like Methusalem are only filled at the time of ordering – from several small bottles that are filled into the large format. Champagne experts see the optimum ratio in the size of the magnum bottle. Noble vintage champagne is therefore usually stored and enjoyed in magnum bottles.
Even the double magnum bottle, also known as Jeroboam, requires special champagne coolers as well as some strength and skill when opening the bottle and filling the glasses. Due to their rarity and good storage possibilities, Jeroboam bottles often fetch above-average prices at auctions. However, poor cork quality with such a large bottle means double and triple trouble.
Nevertheless, especially large bottles are ordered for special occasions to give the event additional prestige. Ship christenings or Formula 1 victories fall into this category. Special state banquets used to be honoured with exceptionally large bottles.
Today it is still possible to place a message in the party gazettes by serving extra large bottles at the Billionaire Club in Monaco. But also one or the other champagne house uses the bottling of an extraordinary bottle format for public relations.
The names of the large formats derive from biblical rulers in the former Babylon. Jeroboam is also the name of the founder and first king of Israel. The son of King Solomon, Rehoboam, was the inspiration for the bottle, which holds 4.5 litres of champagne. The ruler's name Methuselah is found in the Bible and Salmanazar was ruler of Syria, while Balthazar and Nebuchadnezzar ruled over Babylon in pre-Christian times.